Image Gallery
Kesler Tran's "Desert Storm"
Erotica // Tuesday, 02 Jul 2013
1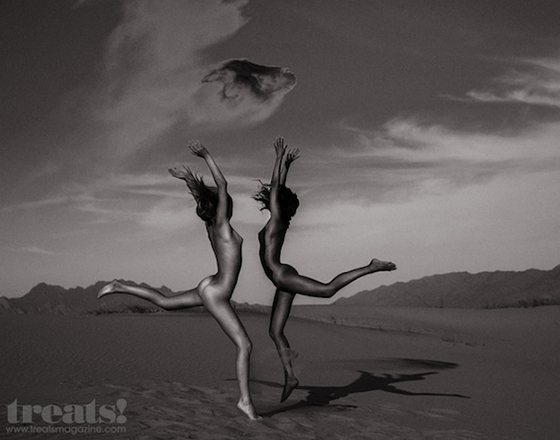 An erotica favorite, Kesler Tran hits us hard again with a particularly drool-worthy photoseries called "Desert Storm." The monochromatic images give off a primal heat that matches the arid setting of the photos as Leila and Chloe frolic unfettered by clothing in this harsh natural landscape. We imagine Burning Man must be something like this, but with more fire. Check out Kesler Tran's latest Treats! exclusive now-- NSFW!!