Image Gallery
Jim Mangan's Color'd
Erotica // Sunday, 13 Nov 2011
1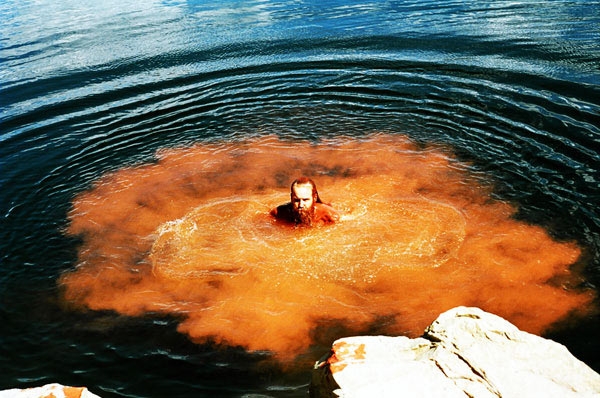 Photographer Jim Mangan's newest photographic project "Color'd" presents a very contemporary answer to a theme that is as old as the mountains and as universal as sunshine. Shot in saturated instant film and grainy 35 mm film, "Color'd" is set among the high alpine lakes of northern Utah's Uinta Mountains and depicts a journey of stepping outside the increasingly narrow confines of modern America to literally paint anew one's identity.
"For me, "Color'd" represents a journey where there exists no boundaries, an escape from everyday society into a world where anything seems possible," says Mangan. "But really, it can be anything you'd like it to be."
"Color'd" follows a troupe of naked and painted men and women frolicking and exploring lakes, meadows, and mountainsides, all being capture by the lens of Mangan. The subject experience a sense of renewal in this landscape of utter possibility. Uncomfortable, because the paint has also inked over their very identities, until all that remains are blank—if bright—canvases on which they are free to redefine themselves.
Country Club Projects will present "Color'd" as an exhibition opening up on October 27th and running until November 12th. In addition, Dashwood Books will publish the photographs from "Color'd" in a limited edition size of 750.