Image Gallery
INSA's "Girls on Bikes"
Erotica // Tuesday, 23 Jul 2013
1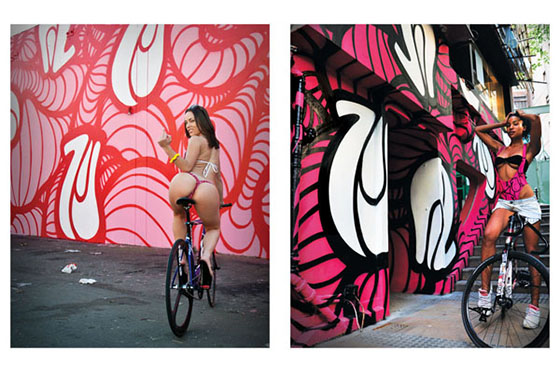 "Girls on Bikes" is an ongoing public installation project by INSA that orchestrates a conflicting dialogue between his own street art, the possessed object of the bike and the overtly sexualized female presence. INSA makes large scale painted walls then uses them as backdrops for momentary public installations, the products of which are these photos. He aims to question our individual perceptions of ownership of public space, sexuality and belonging.