How do you spell voluptuous again?
Erotica // Thursday, 05 May 2011
1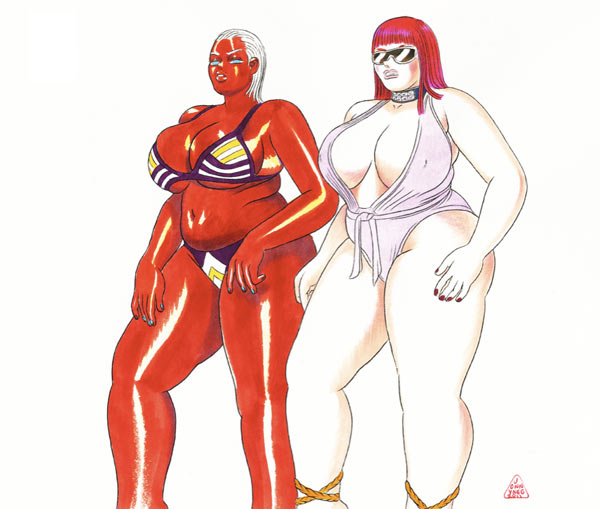 Jonny Negron
's
art
is somewhat terrifying. Lustful illustrations of extremely curvaceous women in compromising positions, featuring the female body in an overtly but powerful sexual way. A comic book illustrator/writer as well, Negron blends the two forms together to make these wonderful powerful but cartoonish pieces of work.  They play into sexual impulses and what turns the viewer on; stimulating what stimulates you without really showing it.