Image Gallery
Hellen Jo Illustrates "Rubbing it Out"
Erotica // Saturday, 17 Aug 2013
1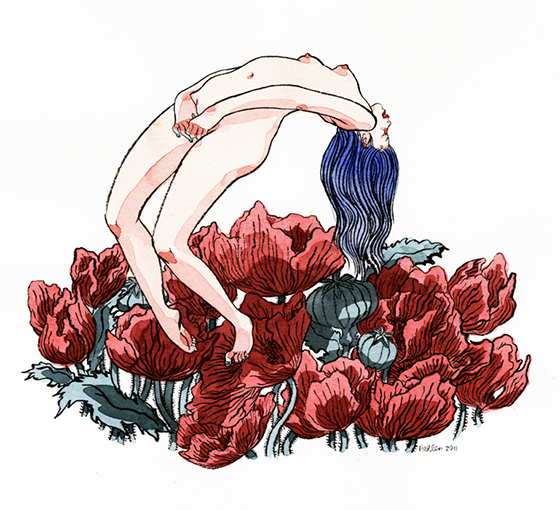 Hellen Jo did some awesome illustrations for this article about female masturbation written by Kate Carraway for Vice. The illustrations confront several familiar scenarios that can satisfy-- or not -- your lady-needs, including the ever-lovely image of a flowerbud oepning, the dilemma of achieving the O on a subway, passing out because it takes too long and a huge, amazing vibrator. Hellen Jo is a favorite in our illustration dept. for her badass depictions of asian street girls, here's a great slot (heh) for her to fit into the erotica section.