Image Gallery
Han's Keller's "Paper Dress"
Erotica // Wednesday, 21 Aug 2013
1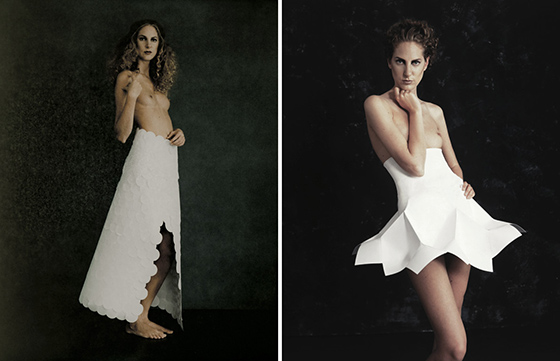 "Paper Dress" is a photoseries documenting the concept, design and photography work of Hans Keller exploring the paper dress as an art object. "I was curious as to what extent paper can be used to affect the appearance of the human body," says Keller, "I would ask my models to move about, exploring restrictions and possibilities in their garments. I photographed the often startling results. After nearly four years of experiments I feel there is still much more to be found out."