Image Gallery
Eleanor Davis' "Year of the Snake"
Erotica // Tuesday, 23 Apr 2013
1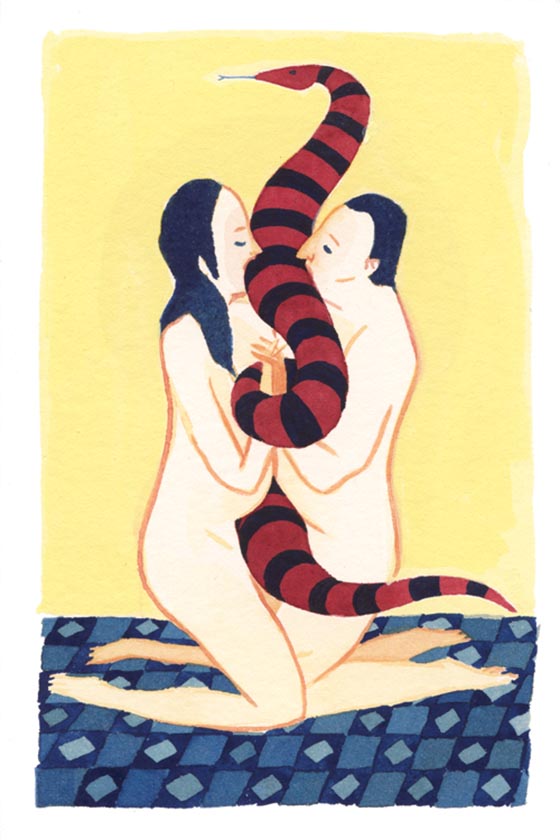 Eleanor Davis is a cartoonist and illustrator who has completed an impressive variety of projects and commissions including children's books. Her illustrations for GR2's "Year of the Snake" show have a quietly provocative bent, utilizing the symbolism of the snake in conjunction with her stylized nude figures to connote scenes of a suggestive nature. With a muted, controlled color palette, a restrained application of detail and inclusion of fine patterning, Davis' homages to the zodiac year are sweet and ominous at once.