Image Gallery
Eleanor Antin: "Helen's Odyssey"
Erotica // Monday, 30 Jun 2014
1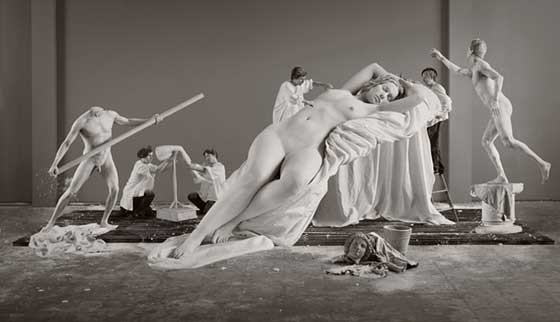 Eleanor Antin's photographic work is an exploration in history, striving to explore our past in a contemporary manner. These works come from a group of photographs entitled "Helen's Odyssey" where Antin discusses the historical context of Helen of Troy, and how she became her inspiration for works such as "Constructing Helen. Antin's works invite her viewer to look closely as it takes a moment to understand how she went about constructing her meticulously crafted images.