Image Gallery
Davide Franceschini's "Lady Bird"
Erotica // Monday, 17 Feb 2014
1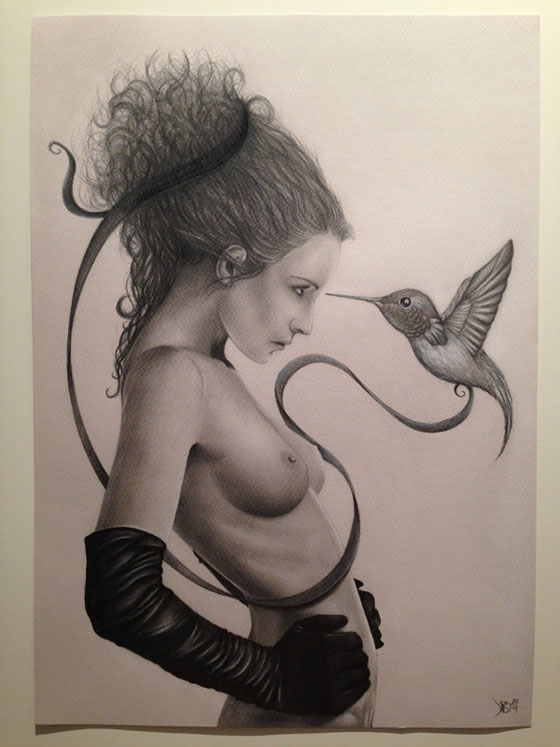 Davide Franceschini is a 2D and 3D artist from Milan. He is a talented graphic designer but this graphite piece entitled "Lady Bird" shows Davide's technical ability in its simplest form. His subject is in a face-off with a hummingbird, one of the most delicate creatures. Davide has posted progress shots, showing us the detailed texture in each section of this piece.