Image Gallery
Ben Hasset's "Dedoublement"
Erotica // Wednesday, 03 Apr 2013
1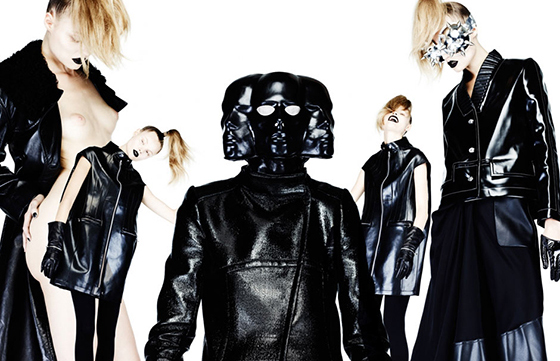 The talented Ben Hassett shoots the porcelain-skinned Magdalena Frackowiack for the "Dedoublement" editorial in the October 2011 issue of Numero France. This series addresses the theme of doubling, presenting the model multiplied and composited over herself like a visual montage of sorts. Each piece presents a different theme from spiked masks and leather to dark lips and animal furs, generating a dynamic, sex-charged composition of multiples. The beautiful Magdalena seems to take on monumental proportions as her image interacts with itself, sparking chemistry in a strange, sensual crossing of portraits.