Image Gallery
Barrett Biggers' "Zero Suit"
Erotica // Thursday, 08 May 2014
1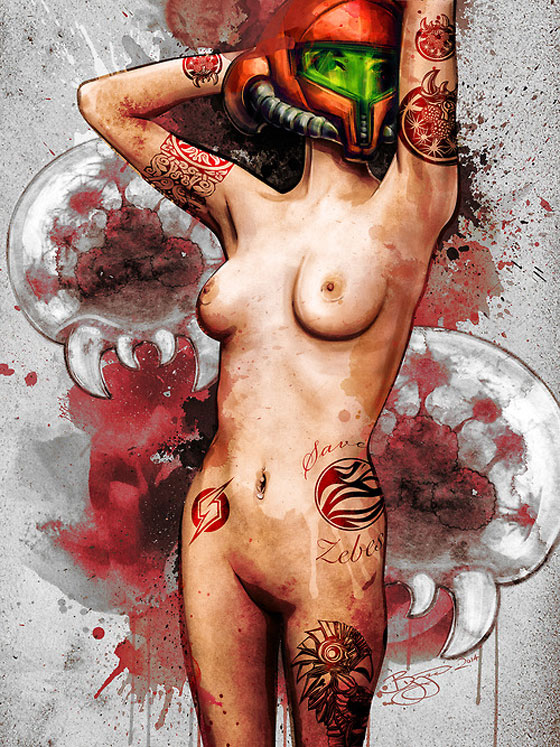 Illustrator Barrett Biggers can often be found hash-tagging words like nerd, sexy and Nintendo. This piece is definitely a combination of these three chosen words. Barrett says "I'm on a Samus Metroid kick these past few days, heres a beautiful and sexy version I just painted today and finished up tonight. She's definitely wearing the 'Zero Suit'. Perfect"