In Erotica: Artist Sixers with Zoe Lacchei
Erotica // Thursday, 29 Sep 2011
1

For this week's Artist Sixers, the Erotica edition, we had the pleasure to interview popular Italian artist
Zoe Lacchei
, whose sensual illustrations of bad-ass geishas continue to bowl us over with their flawless beauty and pure sexual magnetism.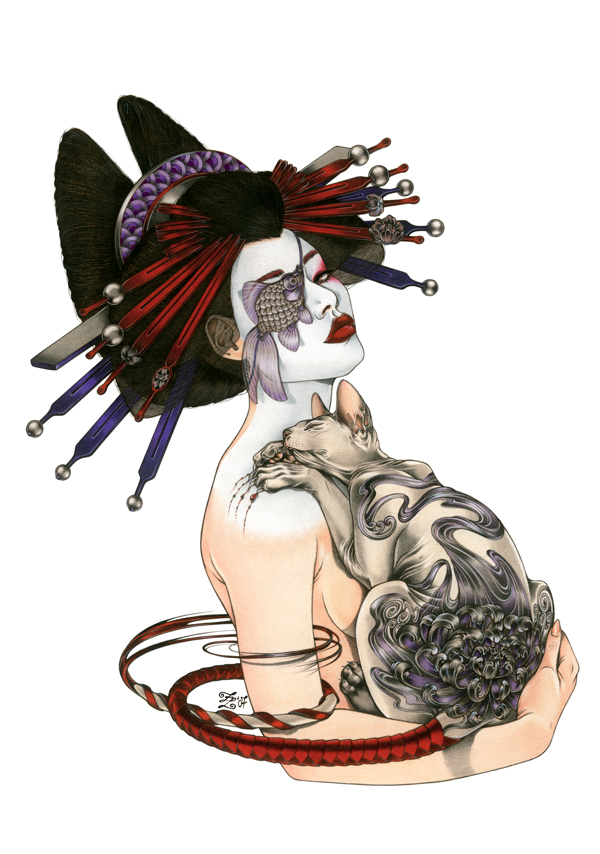 What were your favorite subjects in school, and do they still influence you?
I've always loved scientific subjects and everything about animals and nature. Unfortunately, these subjects were not included in the art high school so I've decided to learn more on my own, and I still study today. It's for this reason that often I include animals in my artwork.
Are you a city girl or a country girl at heart?
I'm absolutely a Country girl :)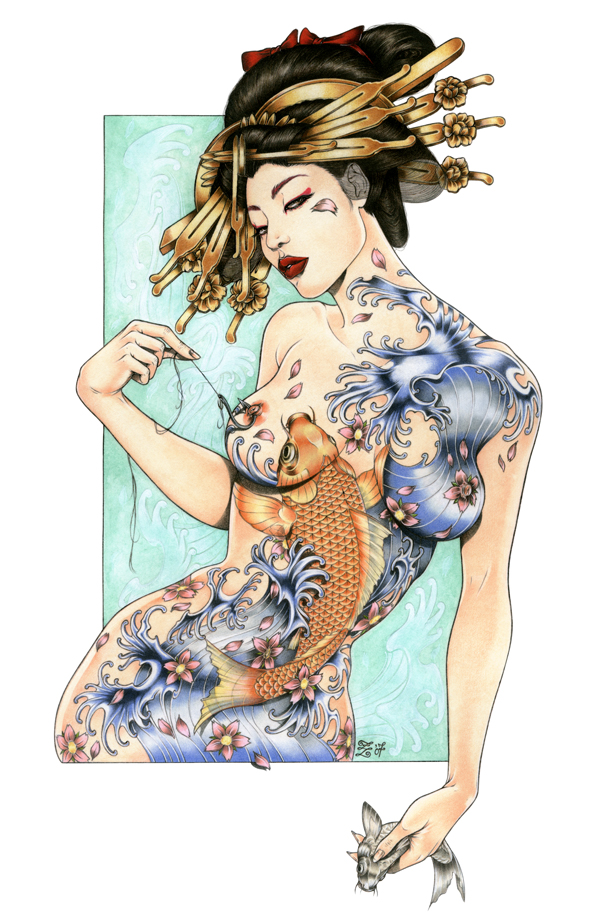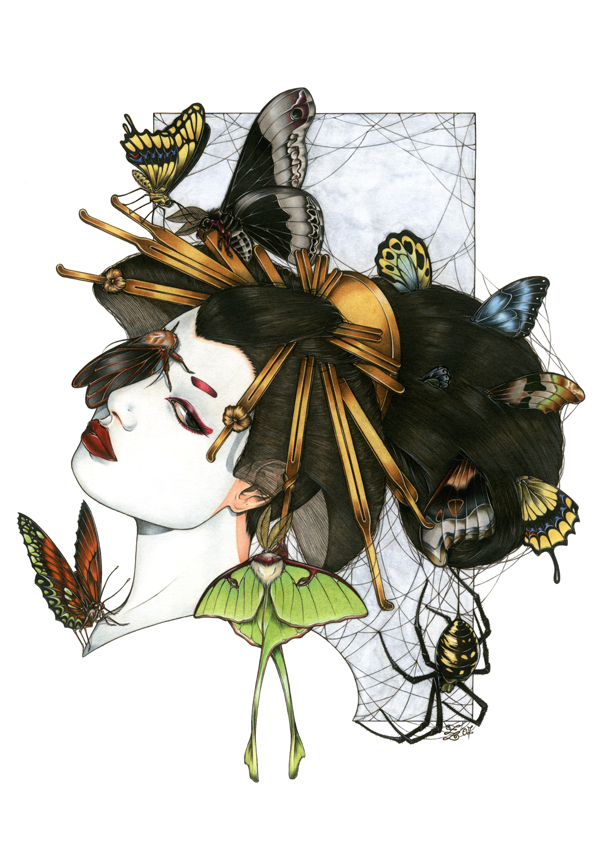 What do you listen to while you work and at what volume?
My neighbours hate me because I love listening to Jazz and Classical music at every hour of the day and I love feeling the vibrations of the high volume inside my chest ... and I often work at night too... I'm not a good neighbour.
Imagine you've suddenly been gifted with a superhuman power. What is it, and will you use it for good or evil?
I'm not interested in super powers like flying, regenerating mutations or physical strength. I would love having a transmutation power like Mystique of X-Men... that's a cool super power! I would use it sometimes for good and always for my evil and silly revenges.... I'm a woman of good sense, I know that I'll never be good like Superman.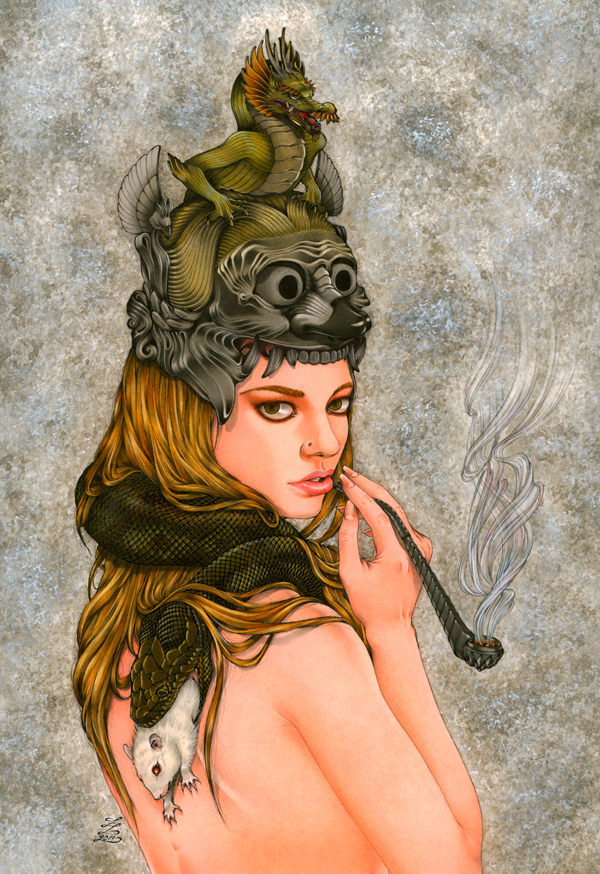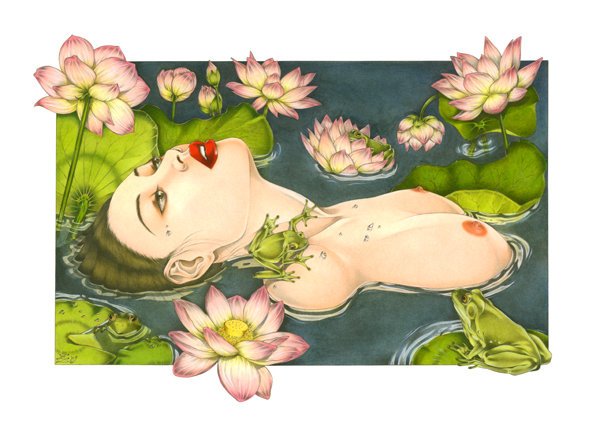 If you could take up any other profession in the world, what would it be?
A taxidermist or an anatomist.
What three things in the world make you so happy you could burst?
My husband, my cats and everything about Japan.
You can view more of Zoe Lacchei's work at www.zoelacchei.com.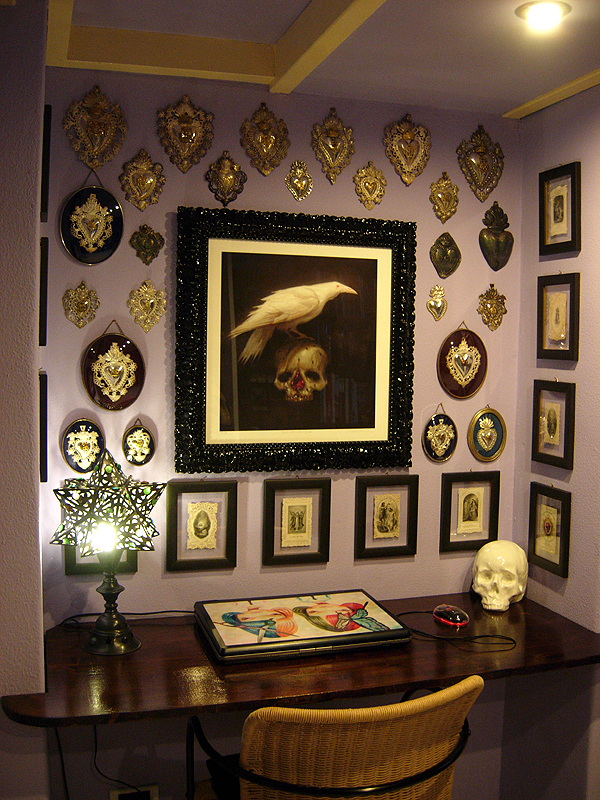 Artist Sixers Logo designed by Laura Hines.