Image Gallery
Antoine Helbert's "Wink of the Eye"
Erotica // Thursday, 02 Jan 2014
1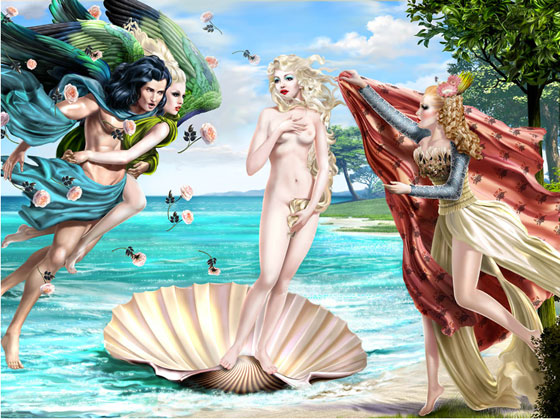 French illustrator, painter and graphic designer Antoine Helbert refrences Sandro Botticelli's 'Birth of Venus' in this work of art. Take a look as her red-lipped Venus seems to be of a different time and place than that of the original piece. Check out more of Antoine's highly glamorized works here.