Image Gallery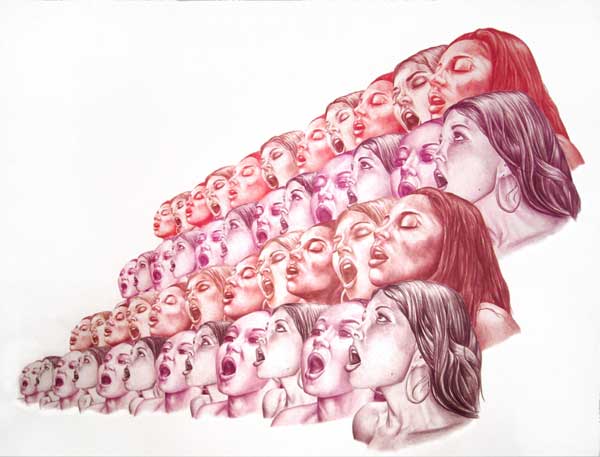 Andrew Jilka
was born in Salina, KS in 1986. In 2009, he received a BFA in Printmaking from the University of Kansas. Jilka's work has been included in various printmaking exhibitions throughout Asia.
Based in Lawrence, Kansas, Andrew Jilka's pencil drawings of porn, organized sports and religion are all shown at the moment of climax. Determined faces embody the complicated relationship between desire and disassociation. What Pop art did for the soup can, Jilka does for the money shot.
Styled in high relief, the repetition portrays a religious ecstasy of diminished awareness and internal euphoria. Clenched in achievement, the back-breaking labor in getting there is stopped at the crucial second before it disappears again. Jilka's work understands feeling good about oneself without participation.