An Homage to "Nude Descending a Staircase"
Erotica // Wednesday, 03 Apr 2013
1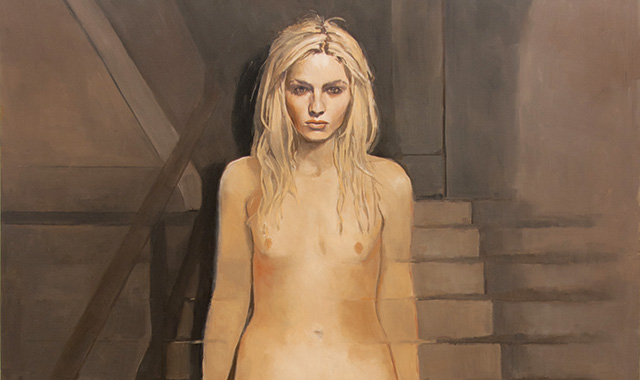 In February, a start-studded roster of 31 contemporary artists debuted an homage to Duchamp's iconic painting "Nude Descending a Staircase." This piece by Kathleen Gilje, called "Portrait of Andrej, Male Model, as Nude Descending a Staircase after Gerhard Richter," is one of the pieces generated solely for this event inspired by the master of the Dadaists. The only stipulation for the works was that they could not exceed the 58X35 inch proportions of the original "nude" and that they had to in some way invoke Duchamp. The artists did not seem to find this difficult--Duchamp's influence on contemporary art is ubiquitous. "Everybody I show here already does that in some way," said Naumann, the head of the exhibition.