Zonenkinder Collective in Hamburg
Juxtapoz // Tuesday, 26 Oct 2010
1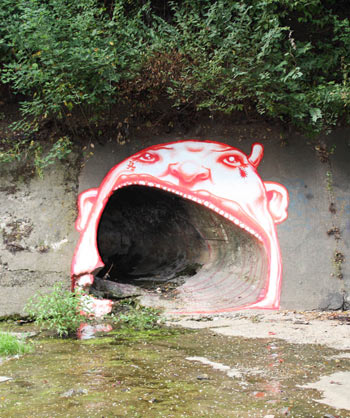 The past few months have seen Carolin Philipp of the Zonenkinder Collective touring Sofia, Bulgaria and Paris, "chilling with nice guys there." Now they're back in Hamburg.
"We have to realize that autumn time has fully arrived," the pair writes us. "But we do love wearing hoodyzippers!"
Take a look at their latest works in the forests and beyond in Hamburg, Germany.
More on Zonenkinder Collective at www.zonenkindercollective.de.vu