Zevs' "Liquidated Version" in NYC
Juxtapoz // Sunday, 27 Feb 2011
1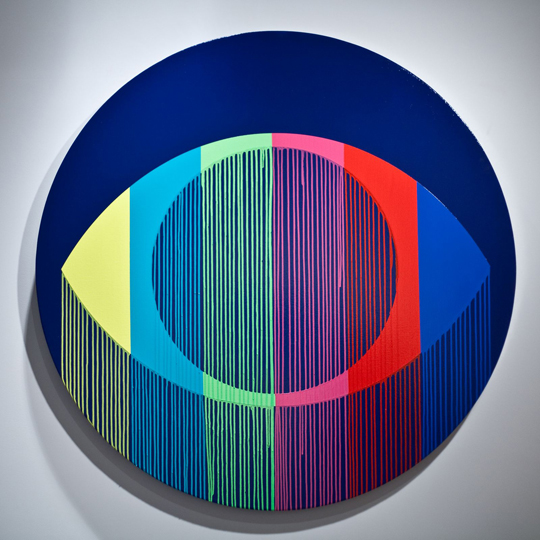 Last time we heard from Zevs, he was putting on a public street performance in Sao Paulo where he "killed" a model (Marina Dias) with fake blood, screamed, gave a triangle pin to everyone, and then covered the model with white powder. Now he has a solo show in NYC at Gallery De Buck called Liquidated Version.

The show opened this past week, and features Zevs' style of taking corporate branding and adding "Liquidated" and destruction to it. We want the Morgan Stanley piece. For the memories.

Images courtesy of Curated.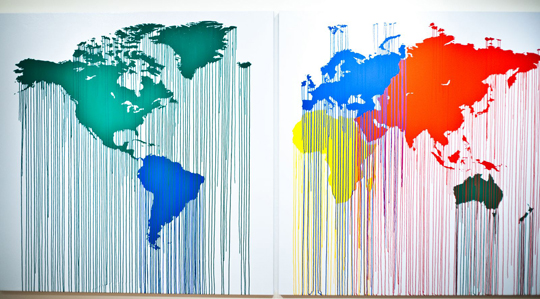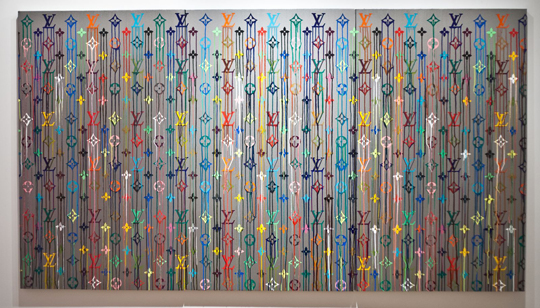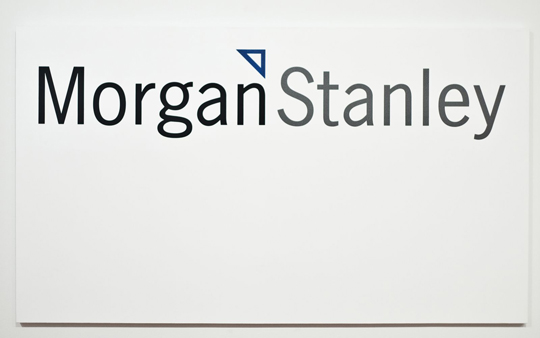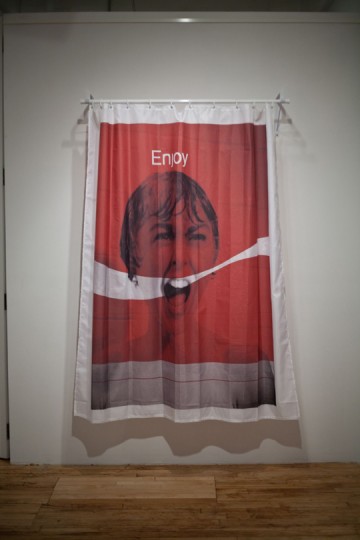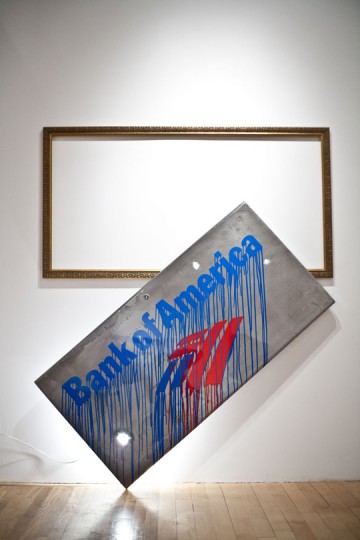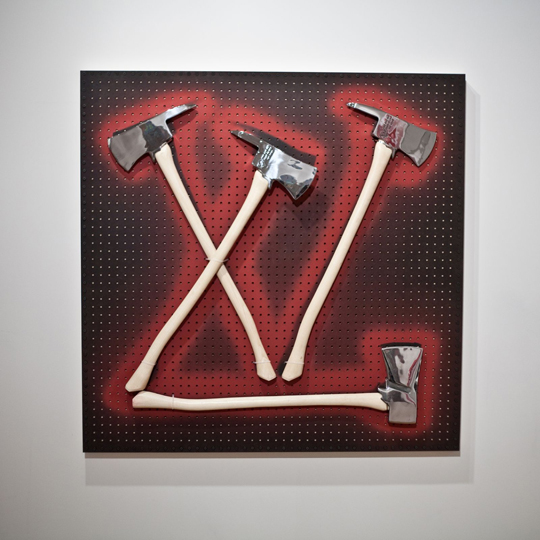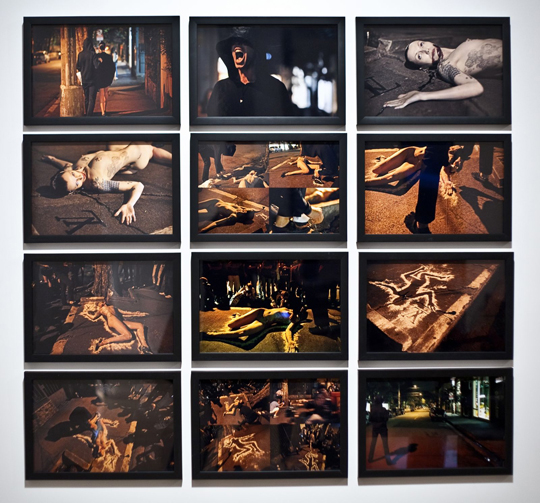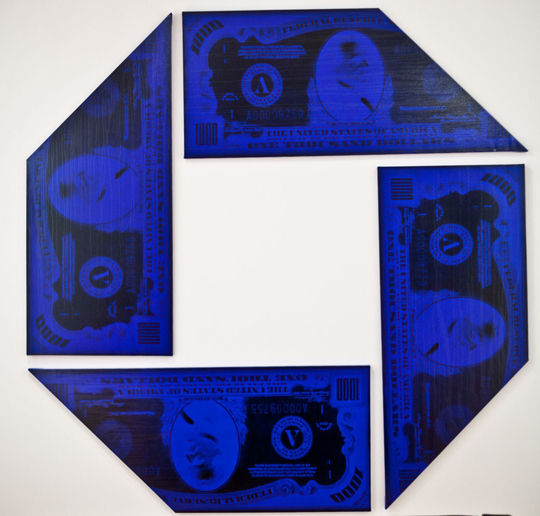 Zevs
Liquidated Version
Through April 7, 2011
Gallery De Buck
New York, New York