YZ Says: Open your eyes
Juxtapoz // Sunday, 16 May 2010
1
With them and through them the Guadeloupean values, the mescegenation, the heritage, the history, the scars of slavery and their vulnerability to current economic and social uncertainty becomes apparent.
Yseult uses the technique of portraiture to invest urban space. In 2003 she became known for the creation of a face « Open your eyes » that appeared literally to rise up from walls and urban buildings.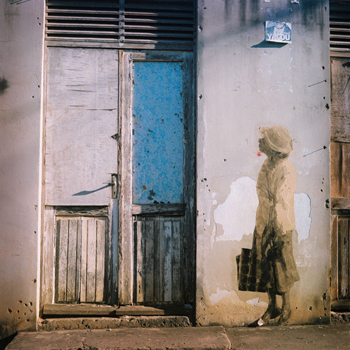 YZ's work has been recently exhibited at the Fondation Cartier, the French Institute in Prague, the Grand Palais in Paris and will soon be shown at the Moscow Biennale, presented by the prestigious Galerie Bailly. YZ has been internationally recognized for her street art for many years.
More info at  www.openyoureyesproject.com