Youth Parade by Michael Mararian offers controversial imagery
Juxtapoz // Wednesday, 06 Jan 2010
1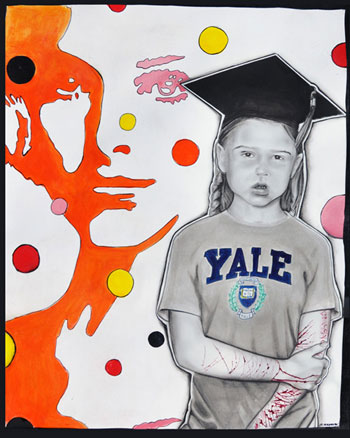 Corey Helford Gallery launches into 2010 with Youth Parade, the highly-anticipated new body of work by New York-based artist Michael Mararian. Returning to the gallery for his second solo exhibition, Mararian will unveil one of the gallery's most significant exhibitions to date.

Youth Parade challenges audiences, in both concept and context, with its controversial imagery and dark subject matter.

Mararian is known for transforming traditionally cheerful images and concepts into frightening, yet humorous, narratives. Often focusing on children as the last bastion of innocence, his work explores the dark humor behind every-day social and psychological issues.

For Youth Parade, Mararian pushes new boundaries with his work, describing the exhibition as "a wry examination of the societal and familial pressures put on the children of today". The artist skillfully captures a broad spectrum of childhood pressures from the media's over exposure of violent imagery and the idolization of celebrities to the sexualization of childhood and the corporate branding of American youth.

A turning point technically as well, the artist's new body of work is larger and more photorealistic than before. Mararian also introduces the use of acrylic paint to his ink-on-paper works, juxtaposing vivid bursts of color against gunmetal grey tones.

Open to the public, the reception is set for Saturday, January 16, and the show will be on view until February 6, 2010.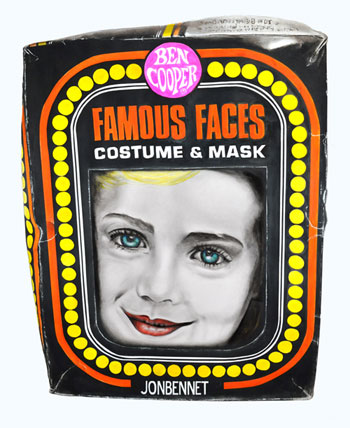 About Michael Mararian
Michael Mararian is a graduate of the Art and Theater program at the University of Bridgeport as well as having studied briefly at the Arts Student's League in New York City. His work has previously been shown at Thinkspace Gallery in Los Angeles, Galerie D'Art Yves Laroche in Montreal, McCaig-Welles Gallery in New York City and most recently at the Antonia Von Fraunberg Gallery in Düsseldorf, Germany.
Originally from Andover, Massachusetts, Michael currently resides and practices his art in Buffalo, New York. He attributes his inspiration to his wife Elizabeth and their (now three) cats, 99, Mavis and Charlotte.

For more information, please visit www.michaelmararian.com.