Your Daily Occupy Oakland Round-Up + Twitters to Follow
Juxtapoz // Wednesday, 26 Oct 2011
1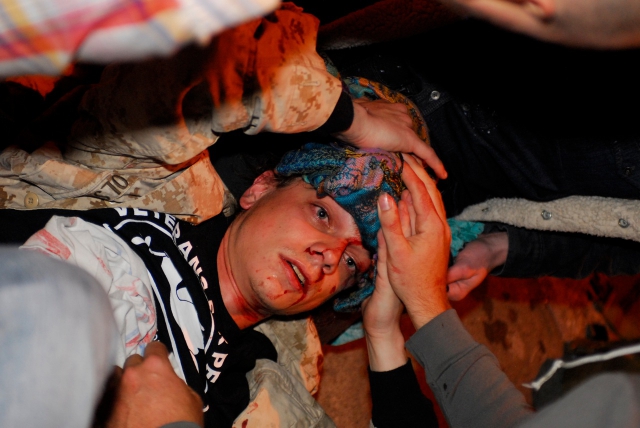 It's been a long, bloody 24 hours for the Occupy Oakland protesters. Oakland PD has been out in force, using excessive force, ever since their pre-dawn raid Monday Morning. Read the account of one brutalized protester here, via Jay Finneburgh at Indy Bay media. You will not get these stories on your local Fox affiliate.
For more real-time updates on current events in Oakland, there are a lot of great twitter accounts you can follow:
Boots Riley of the Coup.
Hip Hop Historian, DJ & Activist Davey D.
Aimee. Moe, Feminist, Dog.
Occupy Oakland Official.
ME, if you like ;). Warning: I do not stay on topic.
And many more. Feel free to suggest informative twitters in the comments.
And to wrap this up, a video of Police firing directly at a crowd of people trying to help an injured person: