You, by Michel Gondry
Juxtapoz // Monday, 15 Feb 2010
1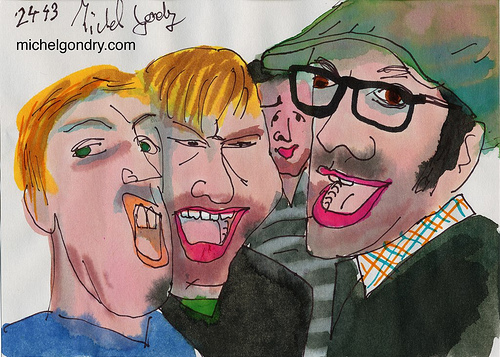 An obvious favorite of interested artsy types all over, director/screenwriter/artist Michel Gondry sets the gold standard in...pretty much everything he does.
His groundbreaking videos for musicians including the White Stripes, Bjork, The Chemical Brothers and Daft Punk, have won him countless music video awards. The man pretty much wrote the book on quirky inventiveness.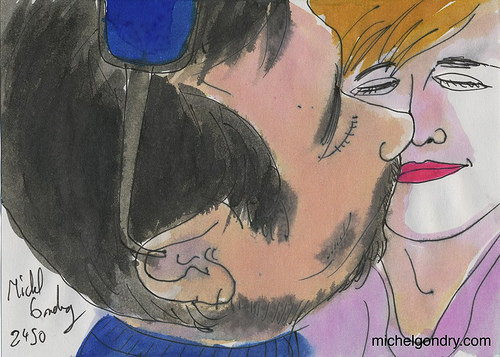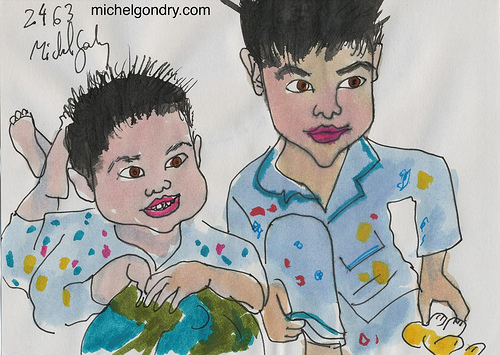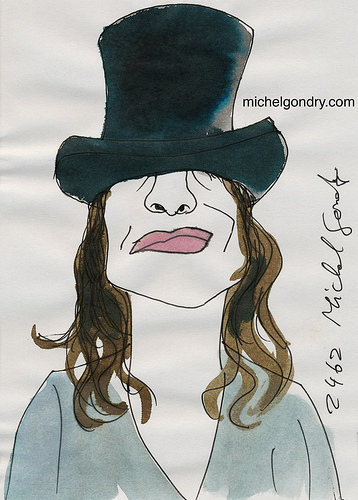 Gondry is in the Guinness Book of World Records as the director of the commercial that has won the most prizes in the world—the Levi's 501 jeans "Drugstore" spot, which never aired in North America because of its suggestive content.
His feature films and documentaries have also won great acclaim and admiration, (like the Oscar-winning Eternal Sunshine of the Spotless Mind).
For those of you not familiar with his pen on paper work, suprise! He's also a master at non-film related visual representation too! Take the work featured here as case-in-point. If you're a Gondry fan like we are over here (who isn't…seriously?) you'll probably share our excitement that the man himself is offering to draw a portrait of you from any photo that you submit to him via email (with the purchase of a DVD, and a fee).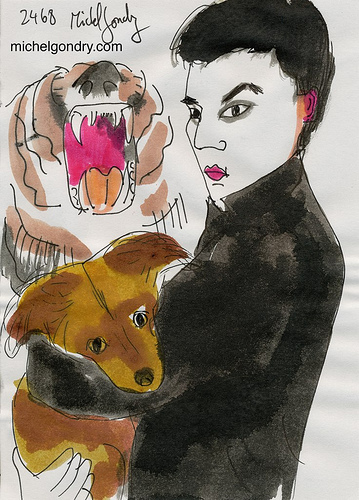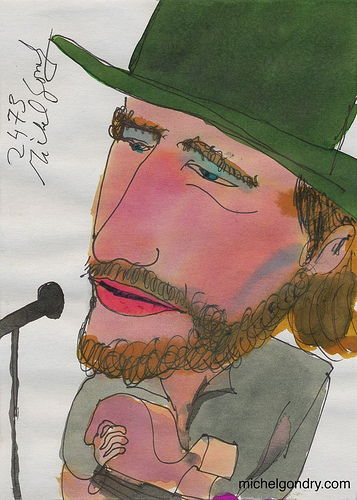 Check out his website for the deets, and this slideshow of portraits that he has completed for a taste of the magic.