Yarn Bombing? Meet The Ladies Fancywork Society
Juxtapoz // Sunday, 01 Aug 2010
1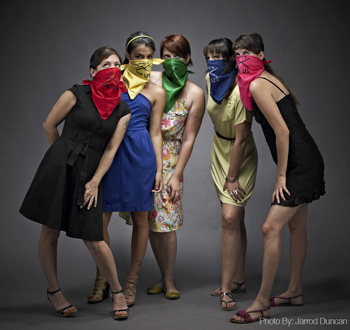 If crochet is a hobby you reserve solely for your grandma, think again. The Ladies Fancywork Society is a crochet street art group who bomb streets not with spraypaint, but with crocheted flowers and cozies.
Based out of Denver, these five ladies have crocheted themselves across the city and around the world. Some of our favorite pieces by the group involve crocheted bike coverings in Amsterdam, as well as their latest commissioned project, plating a crocheted garden in the streets of Denver.
More on Ladies Fancywork Society at http://www.ladiesfancyworksociety.com/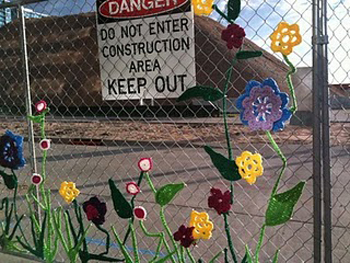 Denver project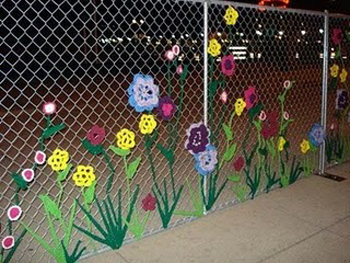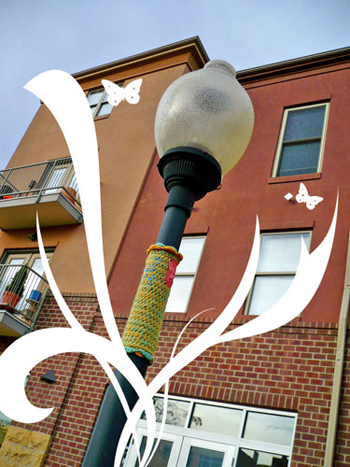 Around Denver...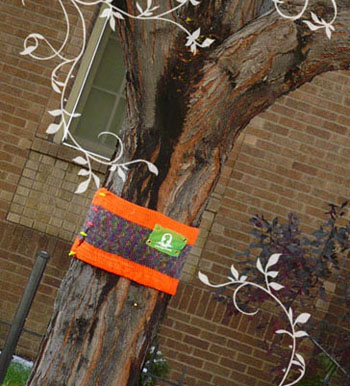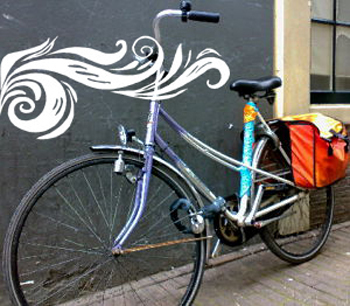 Around Amsterdam...