Wynwood Walls kicks off Art Basel
Juxtapoz // Tuesday, 30 Nov 2010
1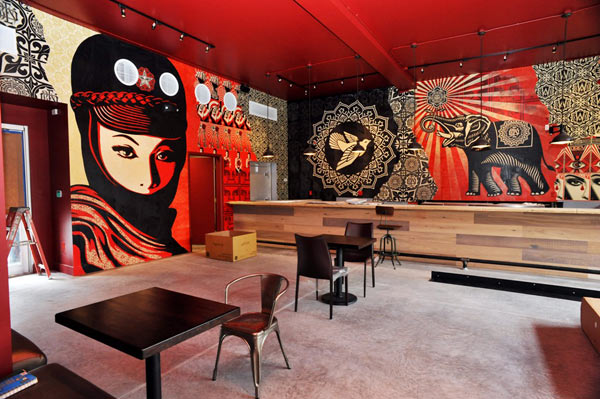 The open-air park of Wynwood Walls
is again a centerpiece location of our Juxta-world at Art Basel, building its permanent collection during Art Basel 2010, including

new murals by Ryan McGinness

, Shepard Fairey as well as
Jonathan LeVine Gallery presenting Urban Alchemists
, a group exhibition of works by 10 artists

different artists we wrote about earlier this week.
To catch you up to speed,
Wynwood Walls
builds on the street art tradition already established in Miami's Wynwood District, a formerly derelict warehouse district that has been transformed into a thriving arts community.

The open air art park, a collaboration between Tony Goldman
of Goldman Projects and Jeffrey Deitch
of Deitch Projects, launched during Art Basel 2009 and has rapidly become the focal point of Wynwood's artistic center.

Using primed walls of buildings as their canvases, internationally respected artists from Asia, Europe, Latin America and the United States created the art park's original 12 expansive murals.
This year's artists include Kenny Scharf, avaf, Invader, Ron English, Jeff Soto, Logan Hicks, Phase 2, Dearraindrop, Shepard Fairey, David Benjamin Sherry, and Christian Awe.
Following two images, Christian Awe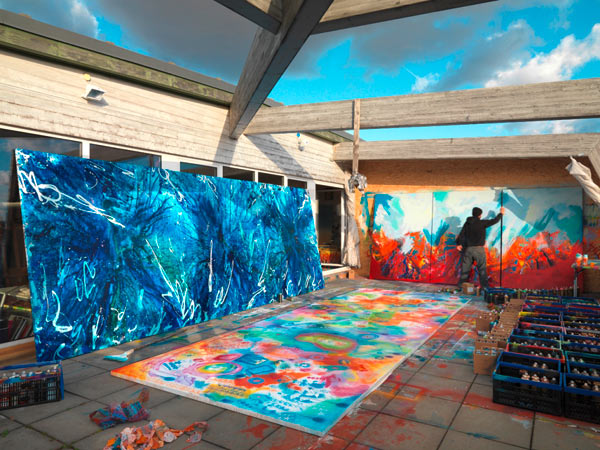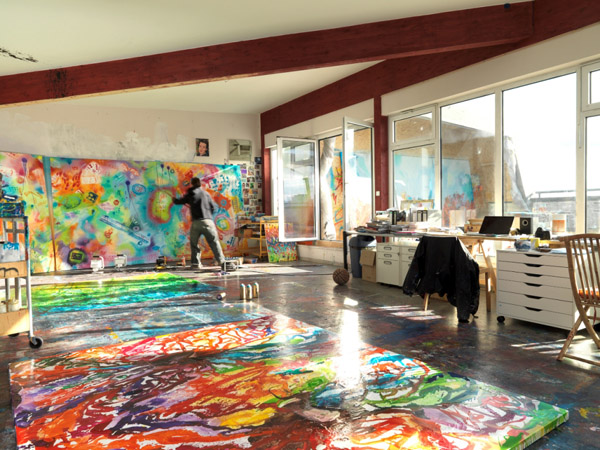 Nunca: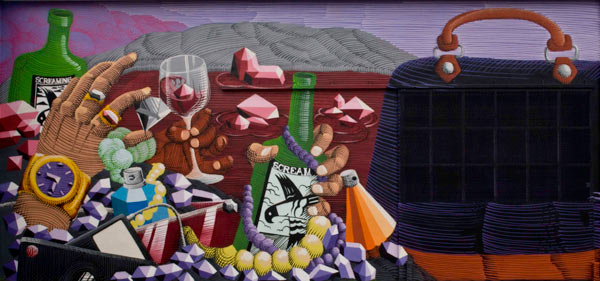 Ron English: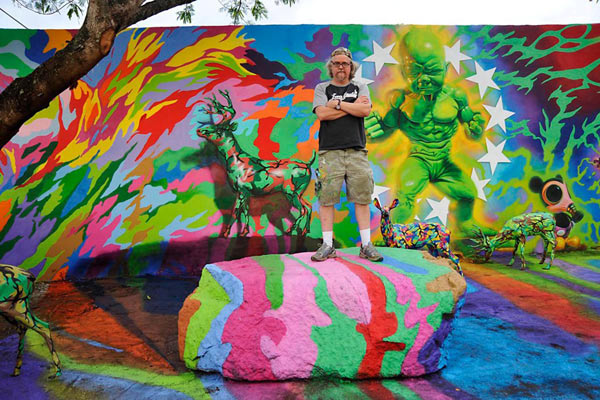 Ryan McGinness: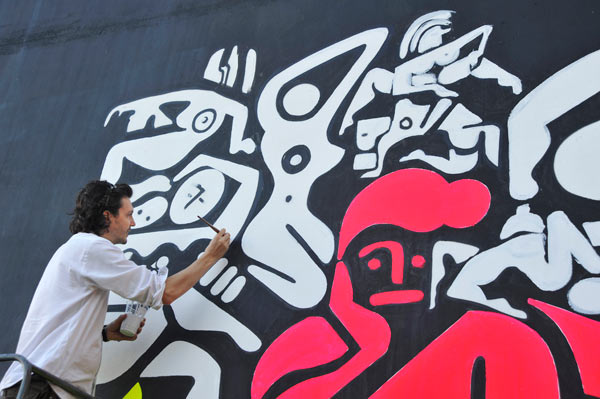 Opening Reception: Thursday, December 2, 2010, 8:00 pm – MIDNIGHT
WHERE: Wynwood Walls Main entrance is located at N.W. 2ndAvenue between Joey's Italian Café on 25th Street and Wynwood Kitchen & Bar on 26th Street
Wynwood Walls is open to the public free of charge
Art Basel Hours: Wednesday, December 1 – Sunday, December 5, noon – 11 p.m.
Normal Hours: Wednesday – Saturday, noon - 8 p.m.
Open second Saturday of each month from noon – 11 p.m. in conjunction with Wynwood Gallery Walk