Wrong Angles: Alex Spremberg at Perth Institute of Contemporary Arts
Juxtapoz // Saturday, 29 Oct 2011
1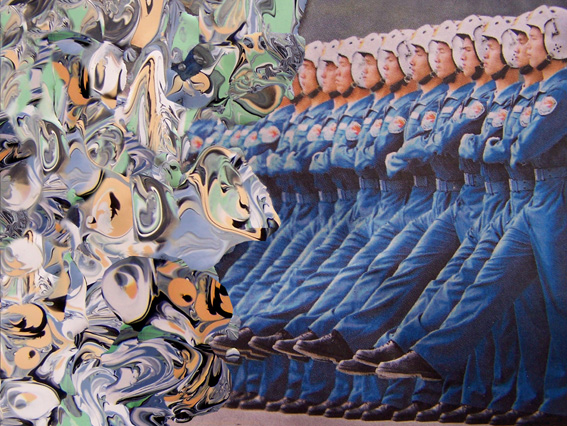 Alex Spremberg's current exhibition
Wrong Angles
(running until October 30th) examines painting and throw away materials surrounding the excessive consumer packaging of everyday life. Spremberg highlights these materials while simultaneously expressing a fascination with the texture and color of paint.
The show focuses primarily on two specific surfaces for painting: cardboard boxes and newspaper. Spremberg's
Chroma Flow
series consists of various boxes that are reconfigured and coated with paint. The resulting colorful forms no longer maintain the rigid 90 degree angles that they began with. Instead, they take on a new form that transcends their initial function. In the process of creating the
Chroma Flow
series, Spremberg coated his studio with newspapers, resulting in a new fascination with accidental compositions forming as bright globs of paint oozed over the printed newspaper images, thus birthing the painting collage series
Thrills and Spills.
The exhibition explores everyday objects through fragmentation, reconstruction and elevates these discarded materials from common trash of a consumer culture to an art object through the process of painting.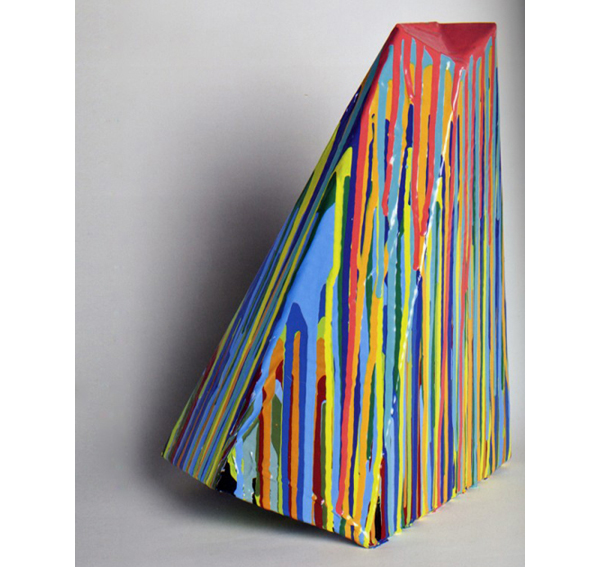 http://www.pica.org.au/view/Alex+Spremberg/1124/info/