Image Gallery
Written Portraits: The Work of Van Wantern Etcetera
Juxtapoz // Sunday, 15 Jan 2012
1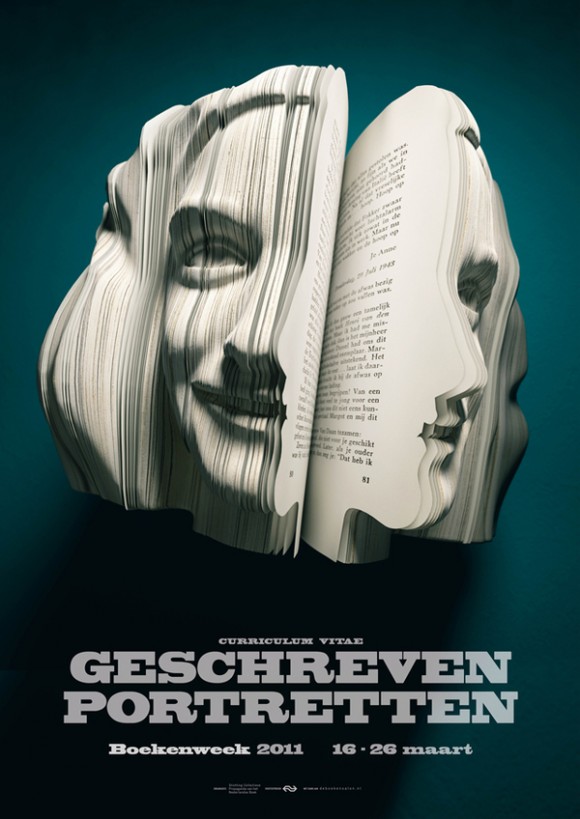 As part of Dutch Book Week, the Van Wantern Etcetera ad agency created this series of "
writtten portraits
," where pages of autobiographical books are carved in the shape of the author's face. The artist Souverein is the one who is getting credit for the work. Great job.
The Behance profile reads,"Van Wanten Etcetera created the campaign, which show the different faces behind the (auto) biographies. Anne Frank, Vincent van Gogh, Louis van Gaal and Kader Abdolah (writer of the biographic Book Week give away). Souverein made the artwork and did an amazing job creating realistic images. Even the structure of the original book pages was used for the text inside the portraits to get right structure for each portrait."