WK Interact and Space Invader at Jonathan LeVine
Juxtapoz // Wednesday, 01 Jul 2009
1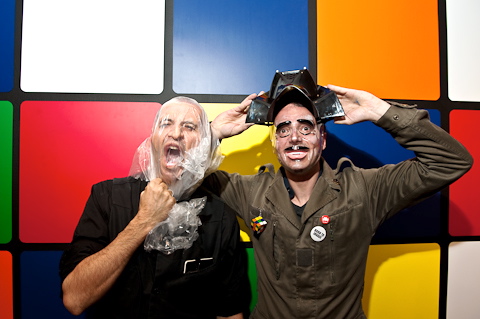 The Deranged French Connection
Jonathan LeVine is hosting two first-class French artists, WK Interact and Space Invader, at his Chelsea, New York gallery. Read more about the antics of these crazy Frenchmen and see images below.

Were you expecting James Earl Jones?
The opening reception for the two-man show brought out hundreds of street art fans, including five of the models WK used for his massive grunge portraits that took up most of LeVine's main room. The paintings are very reminiscent of the zoom effect photographer's use when they zoom out while pushing the shutter button. It was a ton of fun trying to match the subject of these twisted paintings with their subject.
Space Invader showed up towards the end of the event, donned a Darth Vader mask, and proceeded to sign everyone's books by lathering a layer of blue paint on the bottom of his shoe and stomping on the book. Brilliant.
Invader took up the second gallery with giant renditions of famous (IMO) album covers, including The Clash's "London Calling," Iron Maiden's self-titled debut, and Nirvana's "Nevermind." Here's the catch, all the paintings were done mosaic style using the squares from Rubik's Cube puzzles. No word on whether he completed the puzzles before he destroyed them.
The show is on display through July 25.
Words and photos by George Koroneos
Patrick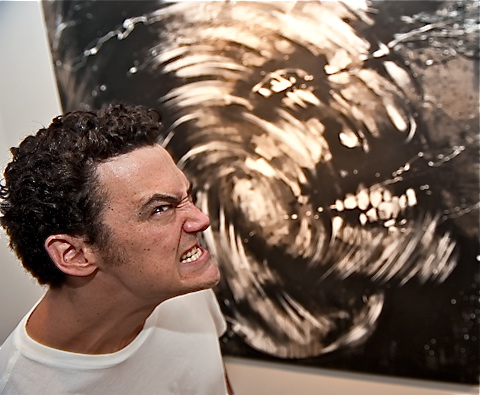 Josh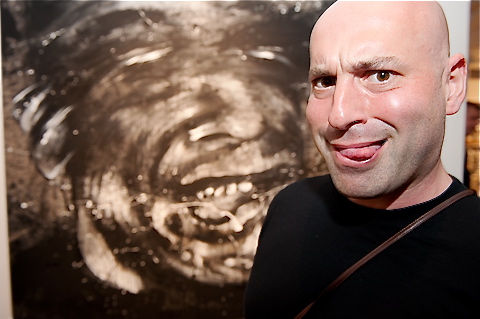 Walid Ghanem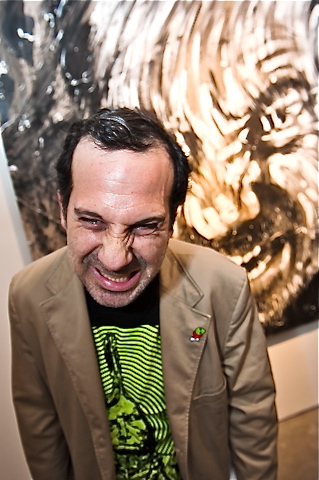 Cyril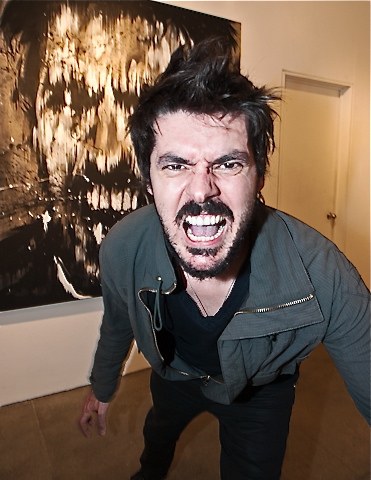 Sebastien Agneessens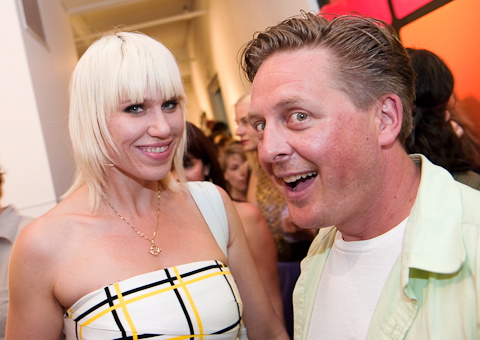 Lila Wolfe and Adam Wallacavage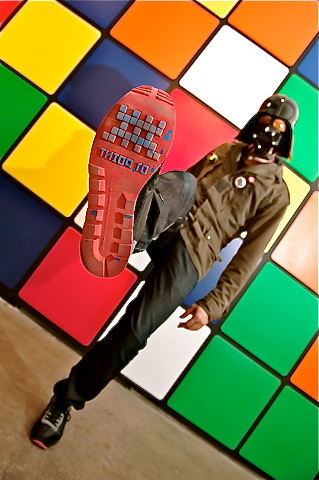 I will crush you!!!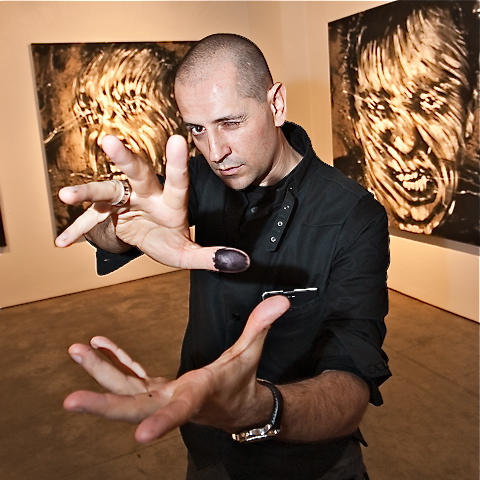 Fingering it out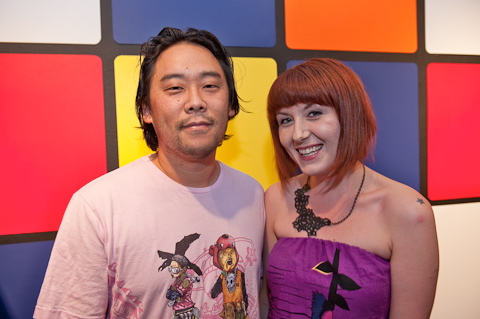 David Choe and Lori Zimmer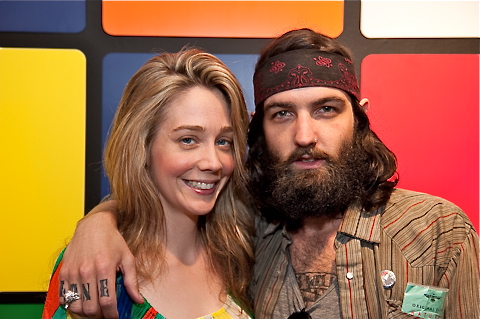 Kimberly Burke and Steve Hash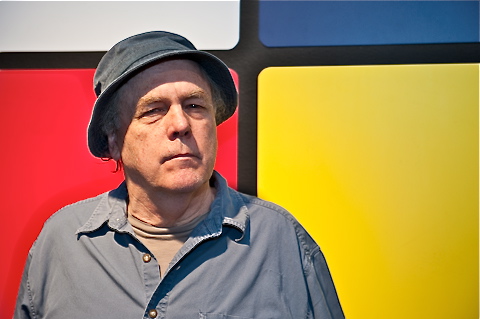 Mr. Intensity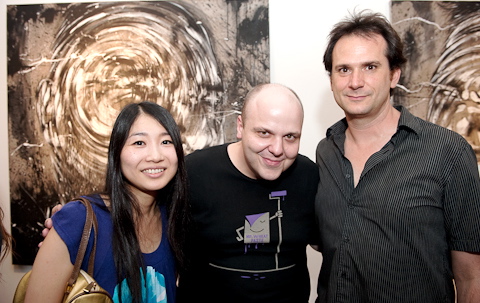 Andrew Michael Ford (center), Nicola Verlato (right), and friend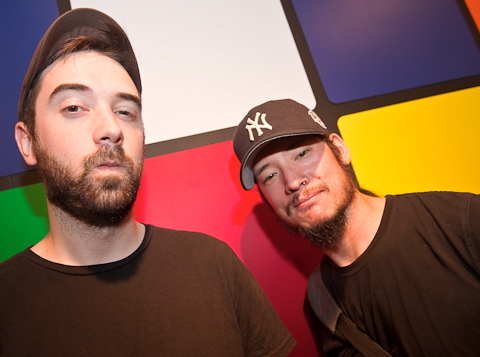 Scott Albrecht and Steve Lew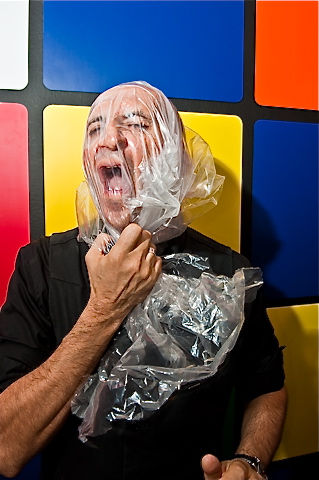 Asphyxiation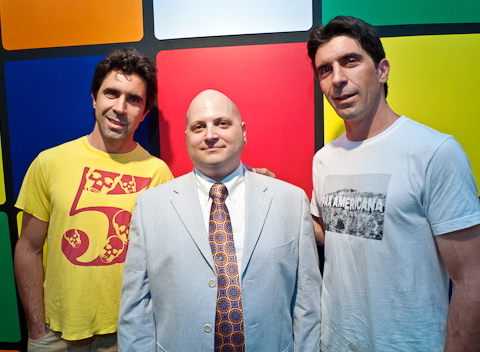 Jonathan with Ivory and Shelter Serra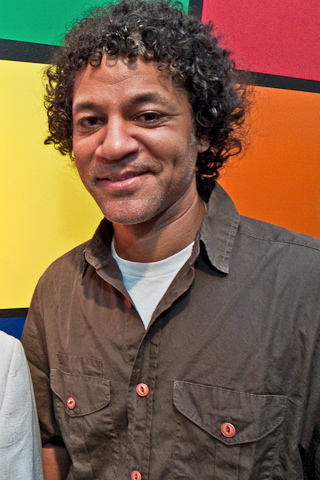 Daze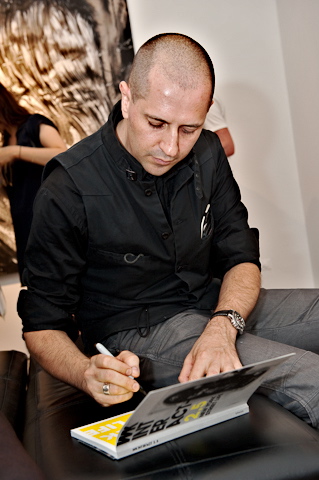 WK signs for the fans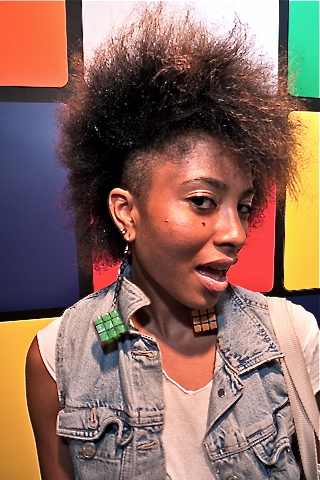 Check out the Rubik's Cube fan, Javana 'Rev' Mundy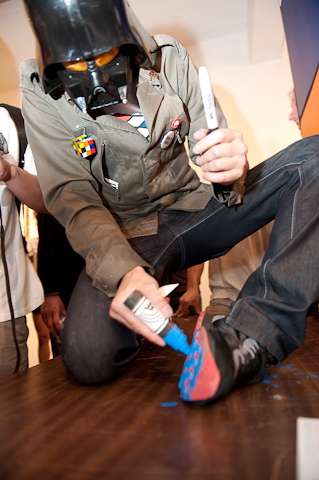 Space Invader's signature shoes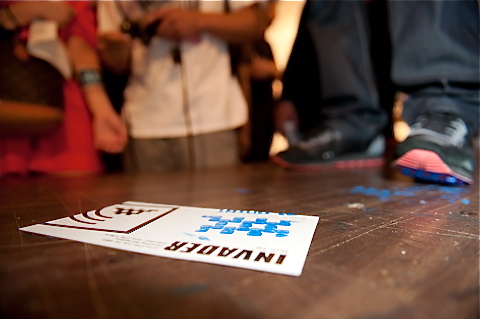 Signed and delivered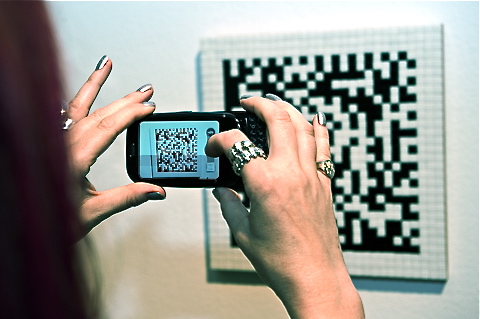 Space Invader scanning "Top 1O Movie" by Space Invader. Supposedly, it's a working barcode that grants access to a movie trailer.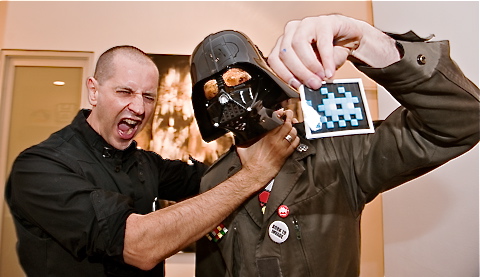 WK Interact sucks at Space Invaders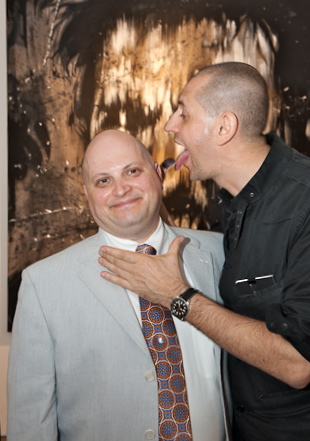 Jonathan Licked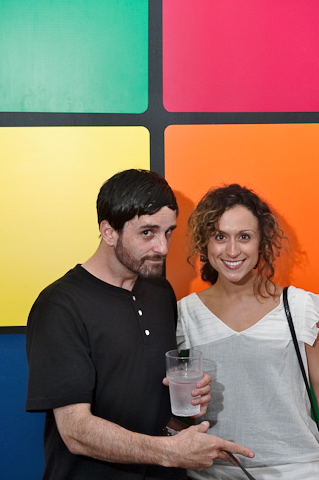 Manuel Bello and his lady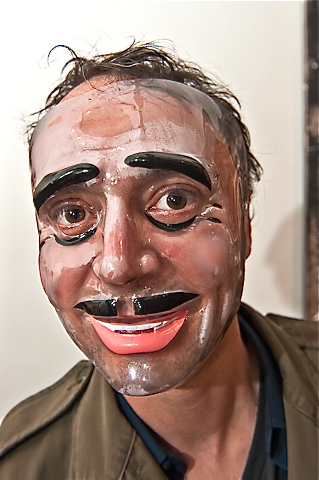 A face only a mother could love
For more information visit www.jonathanlevinegallery.com