William Eggleston's Democratic Camera: Photographs and Video, 1961–2008 at LACMA
Juxtapoz // Tuesday, 02 Nov 2010
1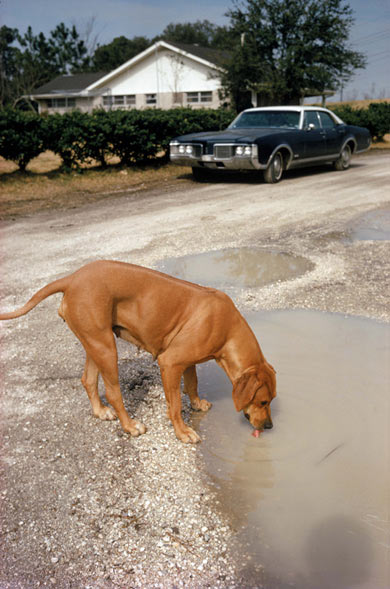 Jux contributor Trina Calderon wrote about the new William Eggleston exhibition, 
William Eggleston: Democratic Camera—Photographs and Video, 1961–2008
that opened on Sunday, October 31st, at BCAM in Los Angeles, the gallery adjacent to Los Angeles County Museum of Art (LACMA).
Trina wrote, "William Eggleston is widely recognized as a master of color photography, a poet of the mundane, and proponent of the democratic treatment of his subjects. His inventive use of color and spontaneous compositions profoundly influenced the generation of photographers that followed him, as well as critics, curators, and writers concerned with photographs."
Read her entire post here.  


William Eggleston: Democratic Camera—Photographs and Video, 1961–2008

October 31, 2010–January 16, 2011
Los Angeles County Museum of Art (LACMA
)