Will Barras Solo: Darling We're Leaving!
Juxtapoz // Tuesday, 03 Nov 2009
1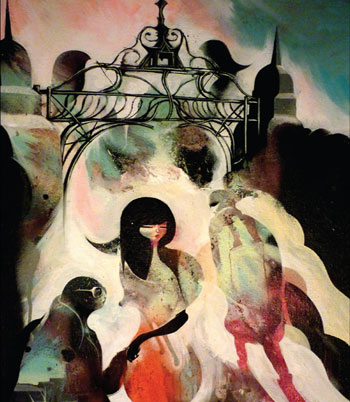 Living and working in London, Will Barras (Juxtapoz #91) is an artist and illustrator best known for his work with the Scrawl Collective, a collaboration of artists centered around Bristol.
He was chosen alongside Steff Plaetz and Mr. Jago as one of the original three artists for the agency, noticed by the project for his representations of fluid movement using unique compositions and line work. He has been hailed as one of the artists that best represent the skate and snowboard lifestyle and has commissioned several board pieces as well as clothing graphics. His attention to the emotional aspects of this movement is recognized through his sense of exploration in painting.
Now Will comes to San Francisco for a solo entitled, Darling, We're Leaving!

Continuing to develop work for the skater and BMX community, Barras also spends his time divided between working with the Animation Production Company Bermuda Shorts and commissioning independent gallery shows.

Darling, We're Leaving! features new works on display at FIFTY24SF Gallery from November 5 – November 24, 2009.