Who Killed The Music
Juxtapoz // Tuesday, 19 Jan 2010
1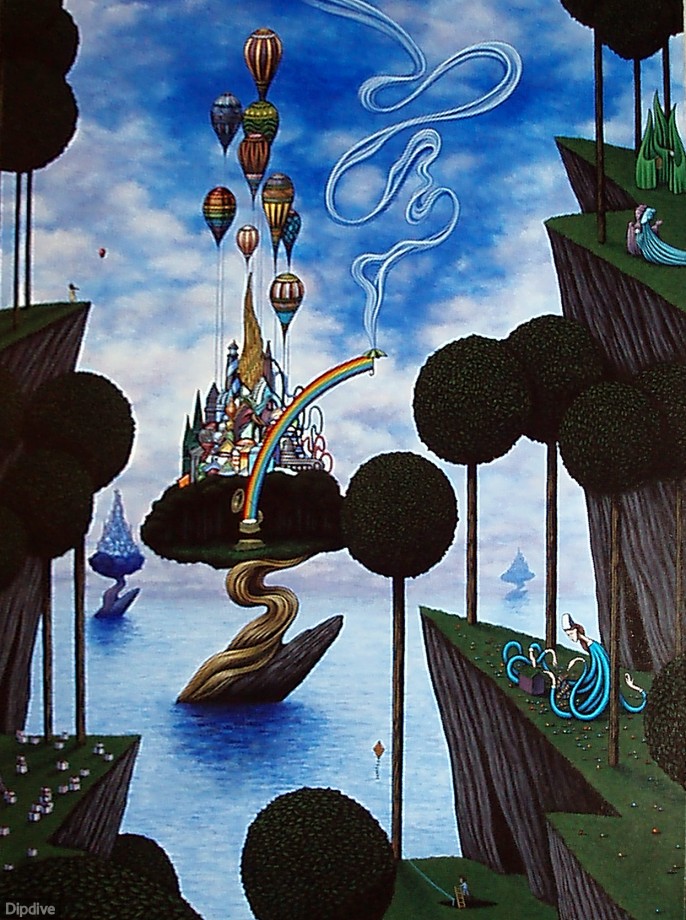 Nathan Spoor's painting for WKTM
An upcoming exhibition, curated by master of pop culture Will.i.am, brings together visual artists to address the question: who killed the music?
This could be a matter of interpretation: who is killing the music industry and who in the music industry is killing it?
WKTM, which opens at the Grammy Museum on January 24, 2010, will exhibit 15 pieces from some of the most popular surrealist artists out there today—each providing a unique perspective on the state of music today.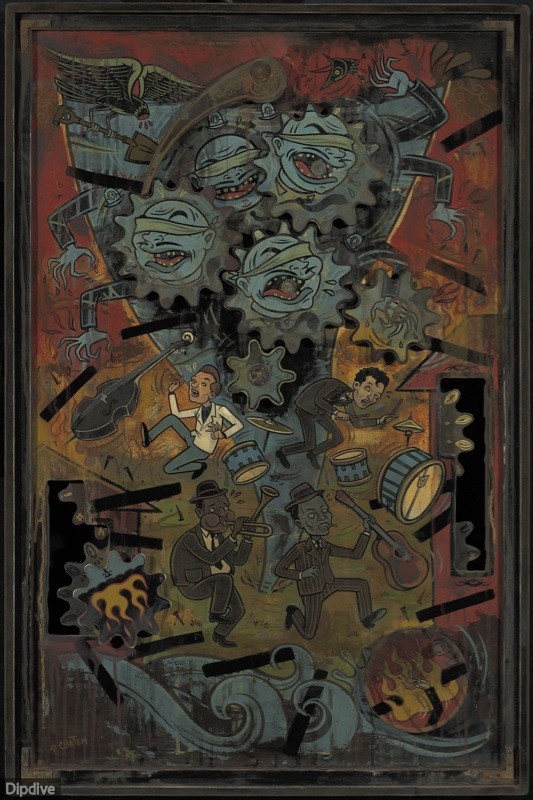 Paul Chatem
The heavy hitting list of participating artists include several Juxtapoz favorites:
Kris Lewis
Paul Chatem
Mercedes Helnwein
Nathan Spoor
Lola (Gil)
Justin BUA
Jeremy Lipking
Travis Louie
Gregory Euclide
Richard Colman
Camille Rose Garcia
Audrey Kawaski
Van Arno
Jason Theike


Nathan Spoor
Dipdive is releasing one original video spotlight on a participating artist a day, highlighting that particular artists take on: who killed the music? Check out Nathan Spoor's here.
The exhibit will benefit two important foundations that support young people in the arts: the Grammy Foundation and the I.AM Scholarship Foundation.
The Grammy Foundation was established in 1989 and its mission is to cultivate the understanding, appreciation and advancement of the contribution of recorded music to American culture.  In addition the Grammy Foundation has partnered with The Recording Academy to bring awareness to the importance of music and arts in education.
The I.AM Scholarship Foundation was created by Will.I.Am in 2009.  Each year a new I.AM Scholar will be selected and will receive a full 4 year scholarship to attend college in pursuits of a degree in either Computer Technology, Film & Television or Journalism and New Media programs.
For more updates on the event and to view the entire roster of video-shorts, check out Dipdive.