Image Gallery
Where's Seokmin Ko?
Juxtapoz // Thursday, 12 Sep 2013
1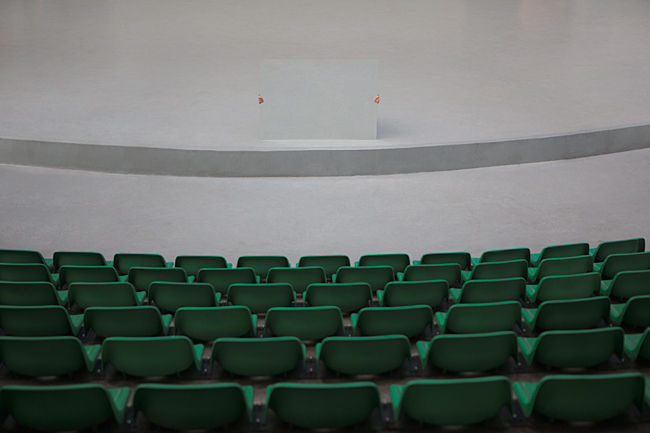 Seoul-based Korean artist Seokmin Ko's photographic series The Square evokes both a peaceful sense of being at one with the world around us and a feeling of being lost. Addressing ideas of normalcy and identity, the artist holds up a giant mirror to reflect his surroundings and camouflage himself from the viewer. "We live locked by each other's view and even our eye views sometimes serve as surveillance over each other. When individual views tamed by cultures and customs in societies aggregate and then serve for views of groups, each individual has no choice but stays as a standardized human being hiding himself or herself. Like this, under society strongly influenced by views of group, a real individual can't co-exist… We begin to change ourselves to become 'A normal human being.'" (via)
The Square will be showing at Shinsegae Gallery in Gwangju, Korea beginning September 25th, 2013.
Courtesy of artist and Art Projects International, New York