Where We'll be Saturday at Outside Lands
Juxtapoz // Saturday, 14 Aug 2010
1
Saturday, August 14th
The Whigs 12:00 - 12:40, Panhandle Solar Speedway Meadow
Indie rock band from Athens, Georgia. Their latest album called "In the Dark" was recorded by longtime friend and Athens native Ben H. Allen (Animal Collective, Gnarls Barkley).
The Pimps of Joytime 2:55 - 3:40, Panhandle Solar Speedway Meadow
Pictured above, this group earns its name. A hip-hopish/reggae/soul foursome from Brooklyn that brings the good vibe.
Bassnectar 4:05 - 4:55, Sutro Polo Fields
We'll be hitting up Philz Coffee in Speedway meadow for a necessary caffeine rush before dancing our tails off to this SF-based dance music producer, whose beats are (obviously) super bass-heavy (pictured below).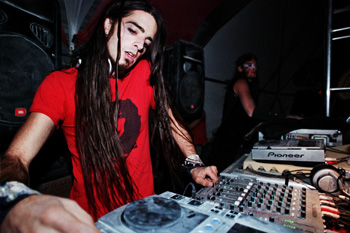 My Morning Jacket 5:00 - 6:30, Lands End Polo Fields
Grammy-nominated Kentucky rock group, making a rare live appearance after singer Jim James was injured falling off a stage two years ago.
Tokyo Police Club 5:25 - 6:15, Twin Peaks Speedway Meadow
Canadian rockers and Coachella, Lollapalooza and Bumbershoot veterans; a great live band.
Wolfmother 6:30 - 7:20, Sutro Polo Fields
Big-haired rock 'n' roll trio from Australia. Enough said.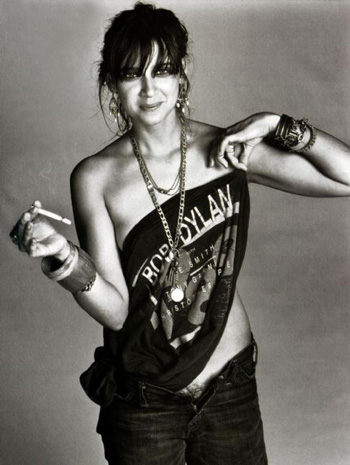 Cat Power 7:05 - 7:55, Twin Peaks Speedway Meadow
A little wind-down from the sultry and rich vocals of Cat Power (pictured above)
The Strokes 8:45 - 9:55, Twin Peaks Speedway Meadow
After changing our lives in high school and getting über famous, they dropped out of the limelight for a bit. The NYC rockers are back and we're more than ready. (pictured below)
The official Outside Lands website is: sfoutsidelands.com