Image Gallery
What's The TIme?: Joey Garfield "The Sound of Never" @ Silo Art Space, Chicago
Juxtapoz // Friday, 17 May 2013
1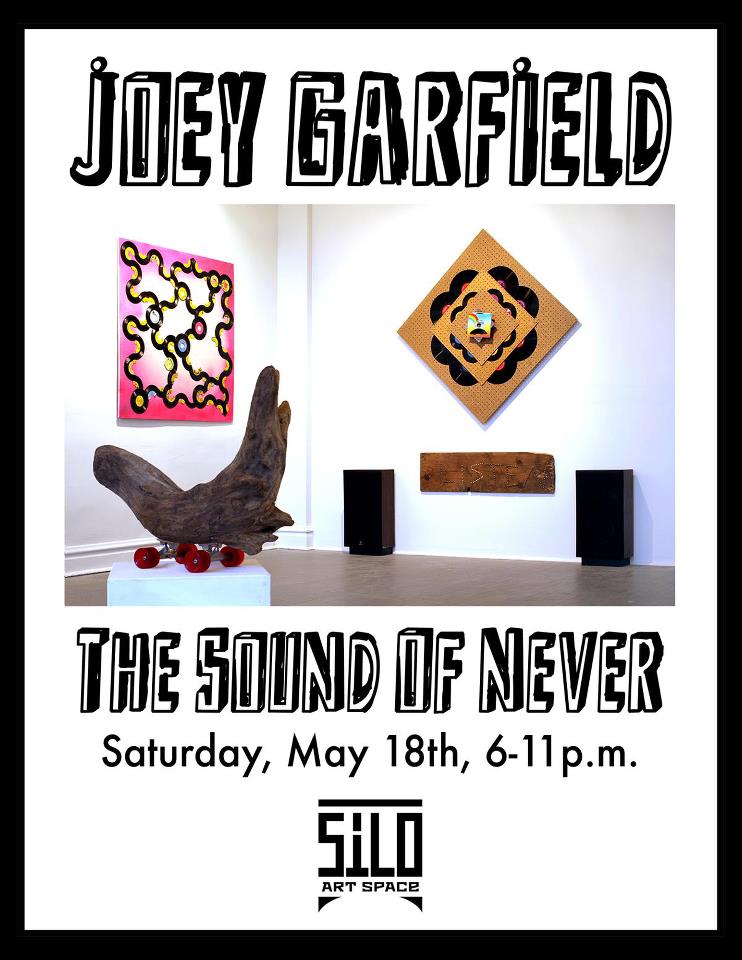 UPDATE: "The Sound of Never" has been extended through June 16th!
Juxtapoz contributing editor, Joey Garfield, who recently edited our Beastie Boys issue, will be opening a solo show, The Sound of Never, at SILO Art Space in Chcago tomorrow night, May 18. The works in the show are both sculptural, photography-based, and collage. If you are in Chicago, go see our man on the scene!!!
The Sound of Never is curated by Erik Debat.
From SILO:

Joey Garfield is an award winning director and filmmaker. He is not only a visual artist and photographer; he is a writer, and documentarian. Joey's process is simple and natural, he thinks in images and sees life as sounds and rhythms, recording these thoughts and visions in his creative practice.
"Music, attitude and simplicity is constant in my work, the repurposing of wood and found objects keeps me grounded. I love the snap, crackle, and pop of vinyl when it played or even broken. By organizing and remixing the vinyl shapes in my art, it allows me to celebrate the old school while keeping it all new."

Living and working in New York in the 90s, Joey became a founding member of the respectable artist collective "The Barnstormers", his work has toured in the "Beautiful Losers" street art exhibit and co-directed the artist documentary series "The Run Up" for Upper Playground in San Francisco.

His documentary film "Breath Control: The History Of The Human Beat Box" has won International film festival awards, including the 2002 Best Film at The Chicago Underground Film Festival. This film led him to being asked to direct "Style Wars - Revisited" by Henry Chalfant, the filmmaker behind the seminal documentary on the New York City sub-culture of subway train painting "Style Wars".

Joey is a contributing editor and photographer at Juxtapoz magazine, where he recently curated and compiled the June 2013 issue, The Beastie Boys: A Visual History & Tribute to MCA Adam Yauch, who passed one year ago. Joey's photos and words have appeared in the magazine's Heeb, Stop Smiling, and Grand Royal.

Currently, his film "A Love Letter For You" directed with friend and fellow artist Stephen "ESPO" Powers has been screening around the world and his music video for RJD2 "Work It Out" is currently on view at the Museum of Moving Image in NYC as part of the exhibit Spectacle: The Music Video. Joey loves pinball.