What Looks Good So Far at Toronto International Film Festival
Juxtapoz // Tuesday, 10 Aug 2010
1
This year marks the 35th TIFF (Toronto International Film Festival) and so far, the list already includes new works from a notable batch of filmmakers: Werner Herzog, Xavier Dolan, Robert Redford, Michael Winterbottom, Errol Morris, Guillaume Canet, John Cameron Mitchell, Denis Villeneuve, Ondi Timoner, Kiran Rao, Mike Mills, Susanne Bier, Ryan Fleck and Anna Boden, Ben Affleck, Francois Ozon, Andrucha Waddington, Darren Aronofsky, Bruce MacDonald, Alain Corneau, Kim Longinotto, Stephen Frears, Jacob Tierney, Frederick Wiseman, Carl Bessai, Woody Allen, Sylvain Chomet, Charles Ferguson, Mahamat-Saleh Haroun, Tran Anh Hung, Alejandro González Iñárritu, Mike Leigh, Julian Schnabel and Im Sang-Soo.
TIFF offers screenings, lectures, discussions, festivals, workshops industry support and the chance to meet filmmakers from Canada and around the world. This September 2010, marks the opening of their new expanded home, TIFF Bell Lightbox.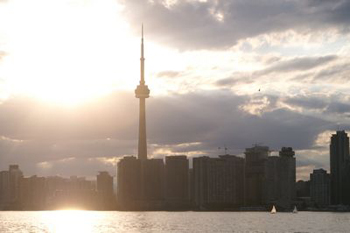 A few films thus far that have been recommended and/or look interesting:
Black Swan
Darren Aronofsky, USA North American Premiere
A psychological thriller set in the world of New York City ballet, "Black Swan" stars Natalie Portman (image above) as Nina, a featured dancer who finds herself locked in a web of competitive intrigue with a new rival at the company. "Black Swan" takes a thrilling and at times terrifying journey through the psyche of a young ballerina whose starring role as the duplicitous swan queen turns out to be a part for which she becomes frighteningly perfect. Black Swan also stars Vincent Cassel, Mila Kunis, Barbara Hershey and Winona Ryder.
The Conspirator
Robert Redford, USA World Premiere
While an angry nation seeks vengeance, a young union war hero must defend a mother accused of aiding her son in the assassination of President Abraham Lincoln. Directed by Robert Redford, the film stars James McAvoy, Robin Wright, Kevin Kline, Evan Rachel Wood and Tom Wilkinson.
Casino Jack
George Hickenlooper, Canada World Premiere
Based on a true story, Kevin Spacey stars as Jack Abramoff, the former high-powered lobbyist whose bribery schemes and fraudulent dealings with Indian casinos ultimately landed him in prison, and stunned the world. It remains the biggest scandal to hit Washington, D.C. since Watergate. The film also stars Barry Pepper, Kelly Preston, Rachelle Lefevre and Jon Lovitz.
The Bang Bang Club
Steven Silver, Canada/South Africa World Premiere
The Bang Bang Club was the name given to four young photographers, Greg Marinovich, Kevin Carter, Ken Oosterbroek and Joao Silva, whose photographs captured the final bloody days of white rule in South Africa and the final demise of apartheid. The film tells the remarkable and sometimes harrowing story of these young men – and the extraordinary extremes they went to in order to capture their pictures. The film stars Ryan Phillippe, Malin Akerman, Taylor Kitsch, Neels Van Jaarsveld and Frank Rautenbach.
Barney's Version
Richard J. Lewis, Canada/Italy North American Premiere
From producer Robert Lantos, "Barney's Versio"n is a film based on Mordecai Richler's prize-winning comic novel. Barney Panofsky (Paul Giamatti) is a seemingly ordinary man who lives an extraordinary life. Barney's candid confessional spans four decades and two continents, and includes three wives (Rosamund Pike, Minnie Driver and Rachelle Lefevre), one outrageous father (Dustin Hoffman) and a charmingly dissolute best friend (Scott Speedman).
Mother of Rock: Lillian Roxon
Paul Clarke, Australia International Premiere
Witness to New York's infamous punk scene, Lillian Roxon chronicled the movement during the 1960s and '70s. Roxon mingled with the likes of John and Yoko, the Velvet Underground and Janis Joplin and was one of the first on the scene to champion the work of Bob Dylan, Jimi Hendrix and the Doors.
Cave of Forgotten Dreams
Werner Herzog, USA World Premiere
Werner Herzog gains exclusive access to film inside the Chauvet caves of southern France, capturing the oldest known pictorial creations of humankind in their astonishing natural setting. He puts 3-D technology to a profound use, taking us back in time over 30,000 years.
Client 9: The Rise and Fall of Eliot Spitzer
Alex Gibney, USA World Premiere
Investigating the sex scandal that forced New York's Governor to resign, Oscar-winning director Alex Gibney gains revelatory interviews from Spitzer, his most frequent escort and his Wall Street enemies that bring new perspective on his downfall.
!Women Art Revolution – A Secret History
Lynn Hershman Leeson, USA World Premiere
Filmed over four decades, this inspiring cultural history tracks the struggles and breakthroughs of women artists from Judy Chicago to Guerilla Girls to Miranda July and more, packed with rare archival footage and overflowing with bold art.
35th Toronto Film Festival
September 9-19, 2010