What Has Natalia Fabia Been Up To?
Juxtapoz // Thursday, 15 Apr 2010
1

Natalia uses friends and people she meets as models, giving her artistry an intimate and personal feel. Her work and technique keeps on improving and we cannot wait to see her newest body of oil on canvas paintings.

Natalia's show is "my favorite group of work and concept ever!"  If that doesn't get you excited, a peek at her latest work will: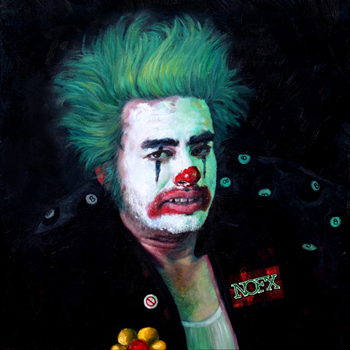 Fellow NOFX fan. Natalia is a punk and rock fan at heart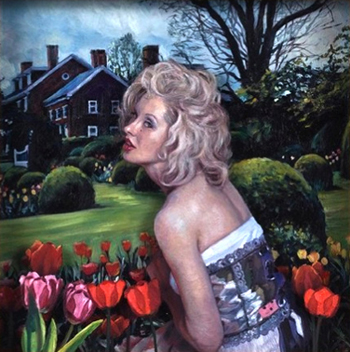 Miss Angelique in Her Tulip Garden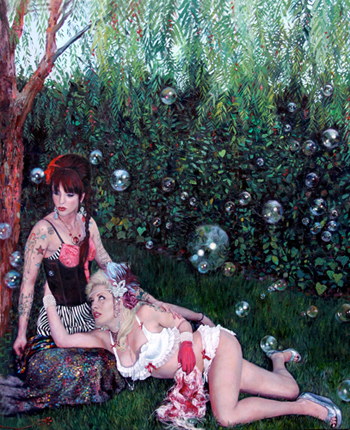 Does this look familiar? It should, as this piece is modeled after a photo taken during our photoshoot in LA with Natalia and friends for her feature portrait. Bubble machine, layered jewels, and lingerie were on the menu. [See more images in our "Behind the Scenes: Photo Shoot with Natalia Fabia" here]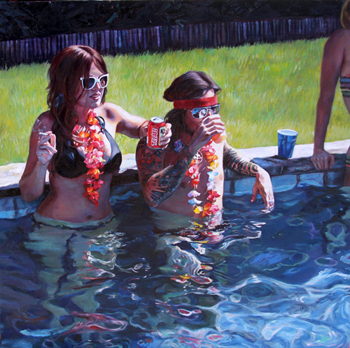 Summer poolside fun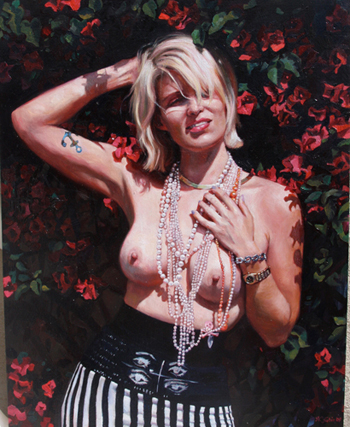 Ending with a little topless wonder