Image Gallery
Wes Lang at Chateau Marmont Hollywood
Juxtapoz // Tuesday, 21 Jun 2011
1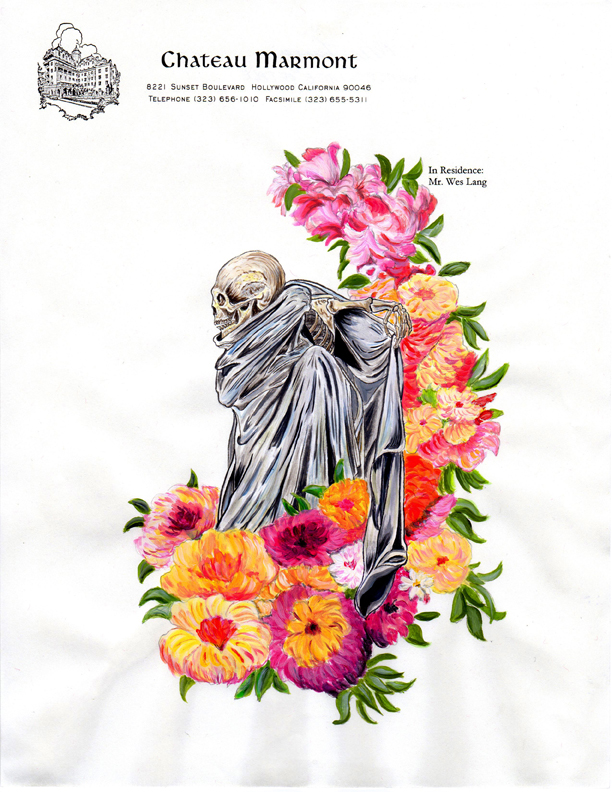 We were wandering around Wes Lang's site this morning, and saw that he has been living at the famed Chateau Marmont for the past month or some, building a body of drawings, all culminating in a one-night show,
Sittin' on a Rainbow
, at the Hotel this Thursday, June 23rd.
According to OHWOW,
"These pieces, all produced during the artist's month-long 'residency' in room 34 at the infamous Hollywood hotel, provide a visual journal of his experience there, and reveal the contemplative effect this sojourn had on his work.
"Inspired by the history, virtue, and ambiance of the Chateau, and as a tribute to Martin Kippenberger's 'Hotel Drawings,' Lang created a suite of over 30 delicately involved works, each with the Chateau Marmont's classic logo visible, and some including small printed text, compliments of the Hotel: "In Residence: Mr. Wes Lang." With imagery ranging from bird illustrations, reminiscent of vintage wildlife plates as in Time Will Tell, 2011, to meticulously rendered nude or partially nude women, to almost exact replications of the Hotel's logo in pencil and acrylic, to somewhat morbid depictions including skeletons and skulls, these drawings both demonstrate the artist's range of visual interests and his technical aptitude."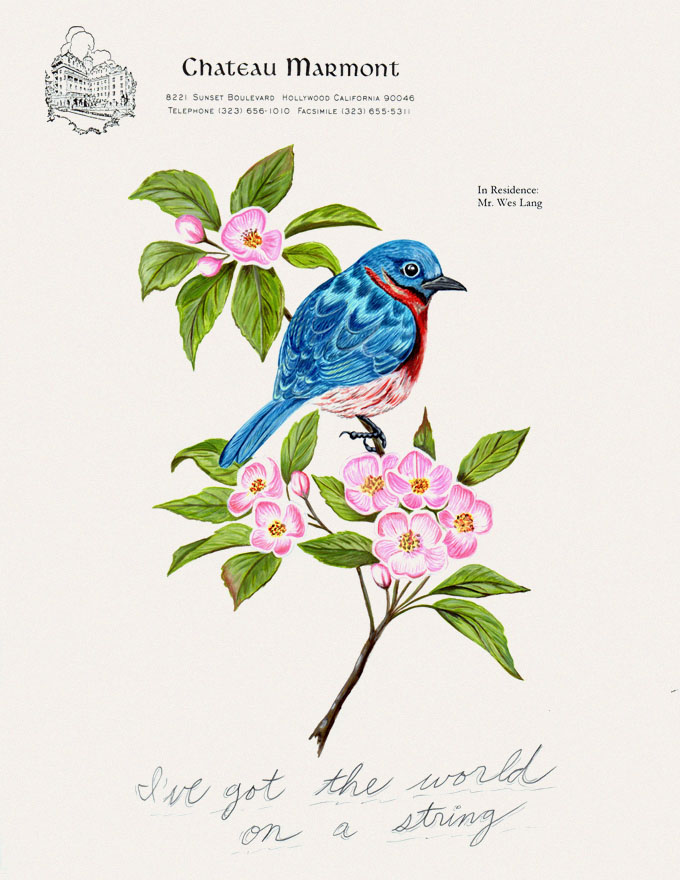 Wes Lang
Sittin' On a Rainbow
Thursday, June 23, 2011, 8 PM
Chateau Marmont / 8221 Sunset Blvd. / Hollywood