Image Gallery
Wearing Duchamp's Urinal as a Dress
Juxtapoz // Friday, 08 Jul 2011
1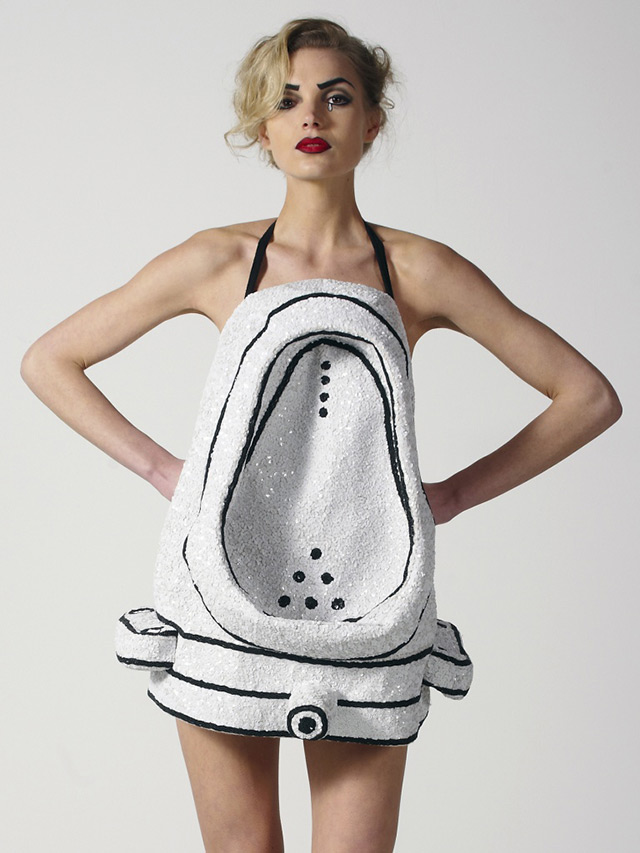 Maybe it is hard to convince someone to wear a urinal as a dress, but if you tell them it is s Duchamp, then you may be okay.
The Rodnik Band
is a fashion line that created this series, Venus in Sequins, featuring wearable Duchamp, Van Gogh, and Warhol paintings and pieces of art. Each dress is limited to 5 pieces.
By far, the Duchamp dress would be the most talked-about, but the Warhol one has some timeless quality to it as well.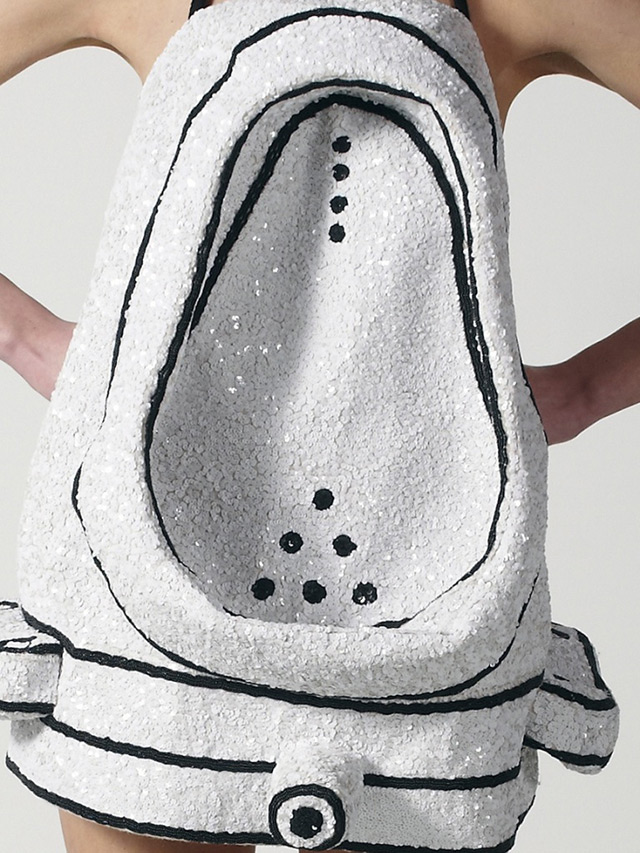 via
Today and Tomorrow.