We endorse 3-year olds who can fingerpaint Leonardo
Juxtapoz // Wednesday, 24 Nov 2010
1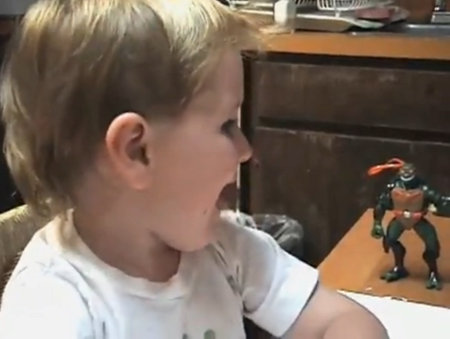 This isn't about lowering our standards or trying to be funny. This is the day before Thanksgiving in the USA, bear with us as we gather interesting and slightly entertaining news for you. This is an older video, so this kid is more like 7 now, but any 3-year old who can fingerpaint an ode to the Teenage Mutant Ninja Turtles deserves accolades.
This situation also smells of a fake, and of parents forcing their kid to do something he doesn't want to do. We are talking
Todd Marinovich
status here.
Fingerpaint Leonardo, get on Juxtapoz.com. Thanks
Geekologie
.