Image Gallery
Walton Ford @ Paul Kasmin Gallery, NYC
Juxtapoz // Friday, 04 Nov 2011
1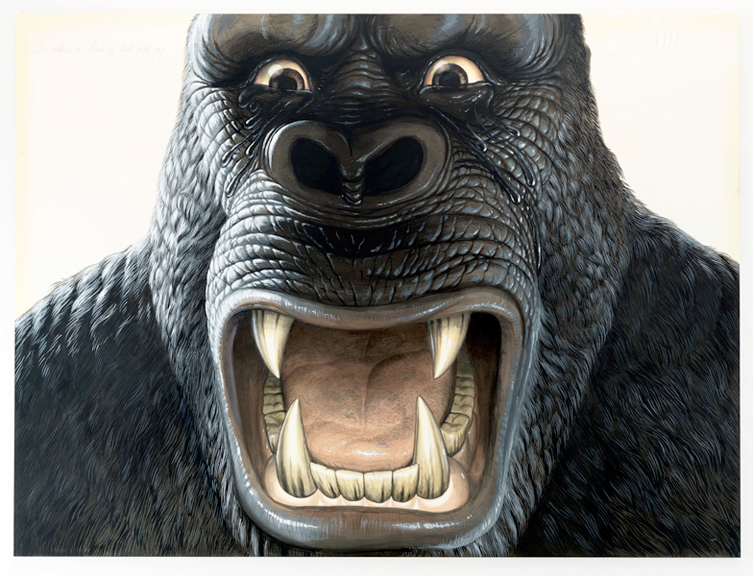 Walton Ford,
former Juxtapoz cover artist and subject of a video interview with us earlier this year, just opened a new exhibition in NYC at
Paul Kasmin Gallery
with perhaps the best art show name of the year:
I Don't Like to Look at Him, Jack. It Makes Me Think of That Awful Day on the Island
.
Never one to shy away from size, three of the works in the Ford show measure approximately 9 x 12 feet on a single sheet of paper.
These nine paintings are grouped into two series of work: one comprising three portraits of King Kong; and the other six meditations on a passage from the memoirs of the ornithologist John James Audubon (1785- 1851). Both series were painted in 2011, and are consistent with Ford's practice of expanding the visual language and narrative scope of traditional natural history painting.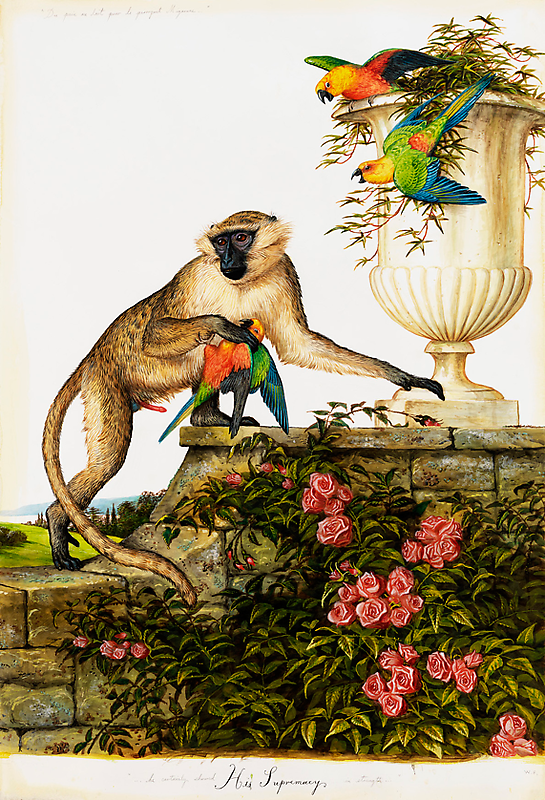 Walton Ford
I Don't Like to Look at Him, Jack. It Makes Me Think of That Awful Day on the Island.
Through December 23, 2011
Paul Kasmin Gallery
New York, New York