Waiting for Spring in Barcelona
Juxtapoz // Sunday, 07 Mar 2010
1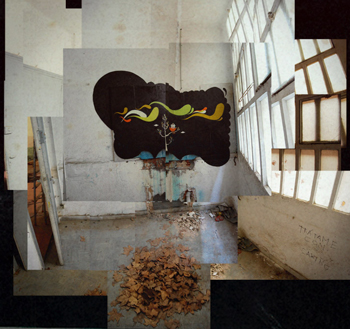 Barcelona based Villas came across a tiny room while painting in an abandoned building. To welcome springtime, he challenged himself to create the smallest graffiti characters on the largest backdrop he's ever tackled.
Villas writes:
"I was painting the other day in a abandoned building that I found here in Barcelona and the place is so beautiful, full of stuff from an old factory, offices and everything really dirty...
It's a nice place and full of surprises!
"One nice surprise was finding a really tiny room, full of leaves from an old tree that grew up into the window. I have been trying to paint bigger and bigger the last few months and got pretty exited of going big, but when I saw this tiny little room I got really inspired to make one of my smallest graffiti pieces ever. The main character has about 6 centimeters and the whole room is no more than 2 meters.
"The weather in Barcelona is becoming more and more close to Spring and that is what I tried to express a fresh start with new leaves and good vibe."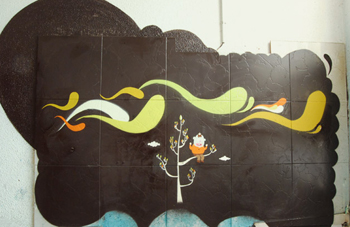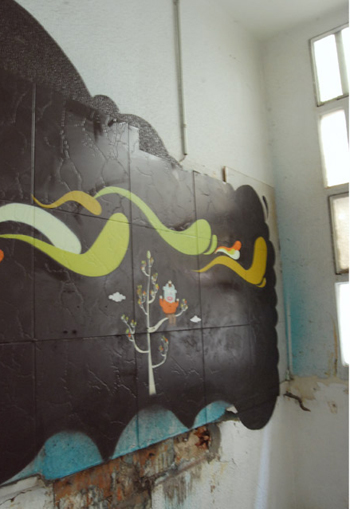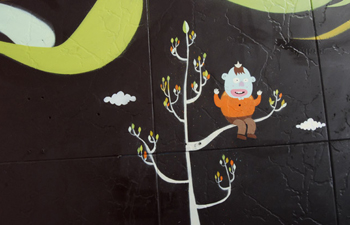 More on Villas at http://rodrigovillas.com