Image Gallery
Vogue Photographer, Greg Lotus, at Bill Lowe Gallery Atlanta
Juxtapoz // Friday, 08 Jul 2011
1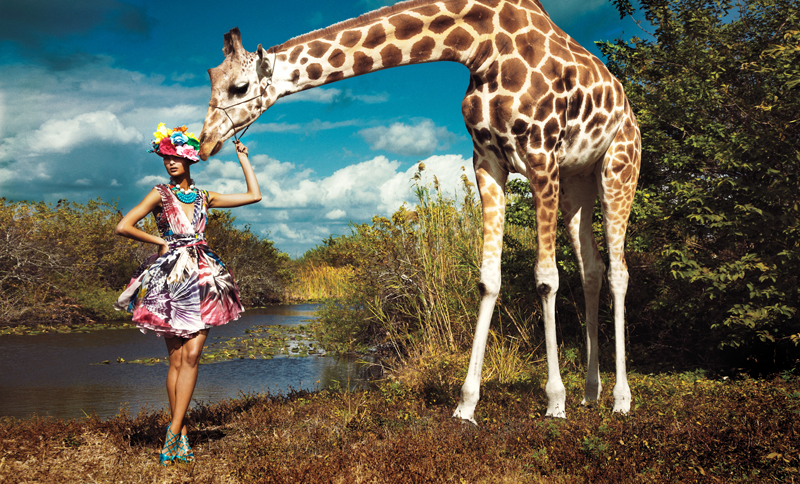 Famed Vogue photographer Greg Lotus could well be the envy of all men. His unique talent for capturing the imaginative glamour of the world's most beautiful people in the world's most beautiful places lead him to, well, a career surrounded strictly by beautiful women.
Shitty.
Opening tonight, July 8th, in Atlanta, Lotus takes his NYC photo exhibit, Aspiration and Artifice: The Constructed Visage to Bill Lowe Gallery. Renowned for his editorial point of view, Lotus' work regularly graces international pages of Vanity Fair, GQ, L'Uomo Vogue, and W magazines. And his subjects are no lightweights either, like Penelope Cruz, Mary J Blige, Katy Perry, Milla Jovovich, Eva Longoria, Pierce Brosnan, Jonathan Rhys-Meyers, Chris Brown, Channing Tatum, and Elizabeth Hurley among others. Through his photography, Lotus has also developed world famous campaigns for Escada, L'Oreal, Swarovski, Cartier, Neiman Marcus and Van Cleef & Arpels.


Photographs spanning his 20-year career drawing inspiration from classical paintings, international travels, and life experiences are included, examplifying the artist's development of his personally evocative way of using light and shadow, playing with angles and composition to enhance the graphic quality of his images.
Aspiration and Artifice: The Constructed Visage captures the human desire to move beyond the common experience, often resulting in a constructed exaggeration of natural beauty—nature being a recurrent motif in his work. He often mixes high fashion with rural or wild surroundings and exotic animals with elements that link the rarefied atmosphere of the fashion industry to the organic beauty of the natural world.
See what he does there? Seamless visual unity.
"He's a man that can make a woman so beautiful, but at the same time he has a fantasy eye which I love," Molly Sims said. "I love his art and what it says and how it speaks to you."

Greg Lotus
Aspiration and Artifice: The Constructed Visage
July 8—August 27, 2011
Opening Reception: Friday, July 8, 2011 from 6–9pm
Bill Lowe Gallery 1555 Peachtree Street. Suite 100. Atlanta, GA 30309