Video—Art Installation that Looks like Burning Building is Not Actually Burning
Juxtapoz // Sunday, 16 Jan 2011
1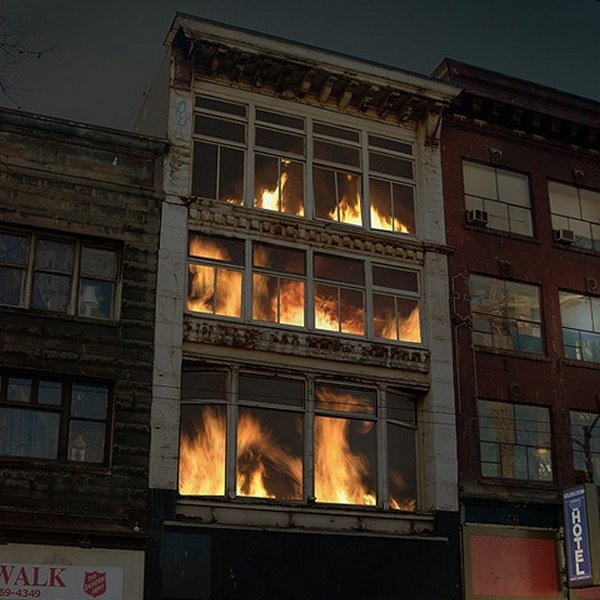 Maybe we are insensitive to real burning buildings, but this installation from Montreal-based artist Isabelle Hayeur is very interesting and one of the better pieces of art we have seen this weekend. This could lead to a boy cries wolf scenario, but we are in the business of showing you art, not telling you what to do. Well, sort of, just not now.
DesignBoom
writes:
montreal-based artist isabelle hayeur has created 'fire with fire', a site-specific
video project in vancouver, canada. consisting of 3 blu-ray players and video projectors,
the piece is a 15 minute video loop that simulates a fire in a four-storey
heritage building in the downtown eastside.

the area is the city's oldest neighbourhood and one of the most run-down;

many lives have been consumed due to years of homelessness, drug abuse,
prostitution and violence. 'fire with fire' is intended to bring attention to
the derelict history of the sector while recalling the destructive event
of the great vancouver fire in 1886.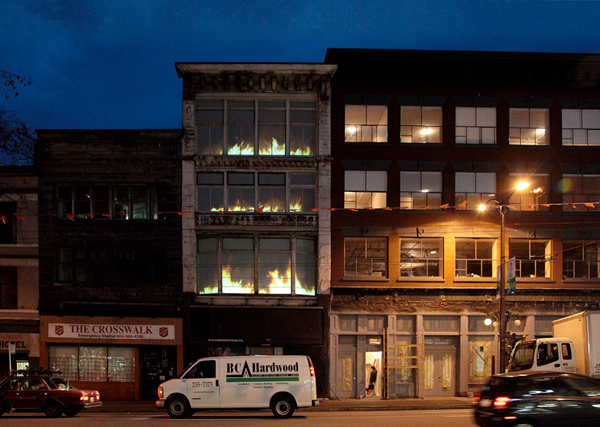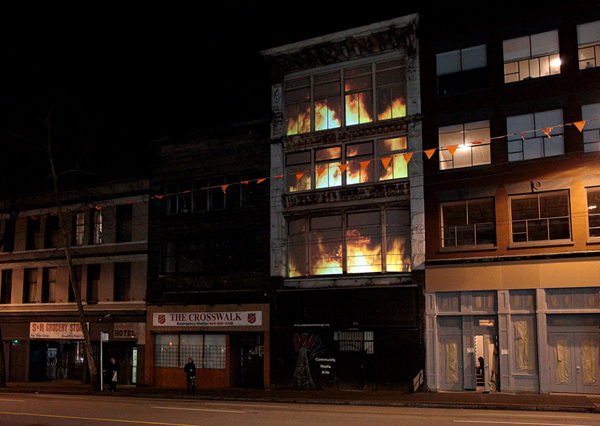 http://isabelle-hayeur.com/