Video Art—Times New Viking's "Room To Live" Music Video
Juxtapoz // Friday, 28 Jan 2011
1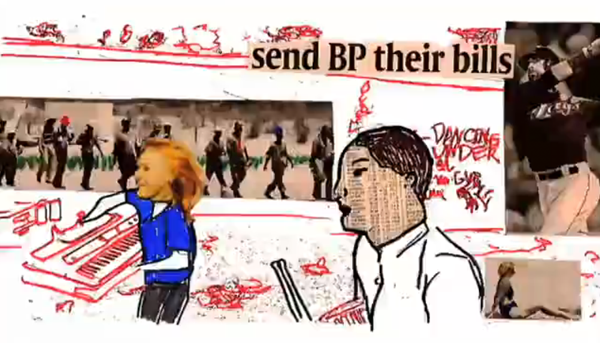 Brandon Reichard and Pelham Johnston have directed and edited the best "art" based music video we have seen in awhile. Using Times New Viking and their song, "Room To Live," Reichard and Johnston have taken each frame and made it into an individual art project.

Explained on the TNV site, "
the footage saw around 40 artists from Columbus, Ohio and elsewhere contribute by printing each frame from real video then hand drawing, colouring or decorating (nearly 3,000 of them) and putting back together."

Somebody get us a list of artists from Columbus, Ohio. We know you got the Buckeyes, but this is more interesting to us. . .

Times New Viking - No Room to Live from Merge Records on Vimeo.