Vans x Yo Gabba Gabba! launched
Juxtapoz // Friday, 05 Nov 2010
1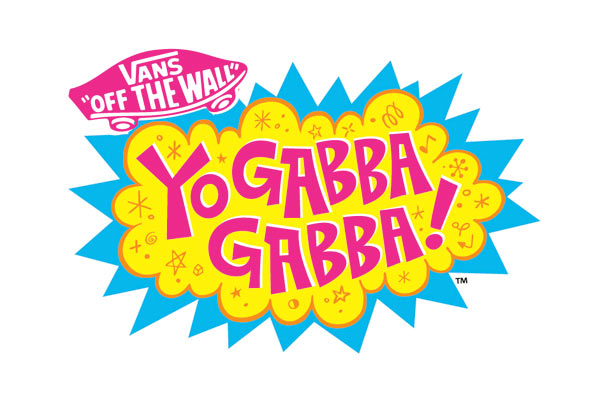 Vans x Yo Gabba Gabba!
just launched with a full kids shoe release, and to kick it off,
Vans
has set up a major microsite
up with original videos made by the YGG! creator

featuring varioous Vans' athletes.
Here is what Vans is telling us:

In support of the collection, Yo Gabba Gabba! co-creator Christian Jacobs partnered with fellow director Jason Devilliers and producer Nate Rogers to create a series of five original shorts highlighting each of the Gabba Land characters, while drawing inspiration from the worlds of action sports and music.
Muno - Muno explores the streets of Los Angeles via skateboard a la iconic segments from the Bones Brigade Video Show.  The short features the same music, "Nite Cruiser 2" by the Dragons, from the legendary part in the video.
Plex - paying homage to Devo's "Freedom of Choice" video that included skate pioneers Tony Alva and Stacy Peralta among others,
Plex takes to the Vans Skatepark combi bowl with pro skaters Bucky Lasek and Christian Hosoi.   Features "Freedom of Choice" by Devo.
Foofa -  Foofa impresses pro BMXers Alistair Whitton and Coco Zurita in this send-off of the seminal BMX movie Rad.  Features "Send Me an Angel" by Real Life.
Brobee - Brobee pushes freestyle motocross to its limits as pro FMX riders Ryan Villopoto and Dean Wilson look on.  Music by Yo Gabba Gabba ! song writer Adam Deibert with the song 'Keep Trying, Don't Give up' from the show.
Toodee - Toodee hangs ten with fellow soul surfers and pro longboarders Alex Knost and Jared Mel.  Features "Just Ain't Me'" by Tommy Guerrero.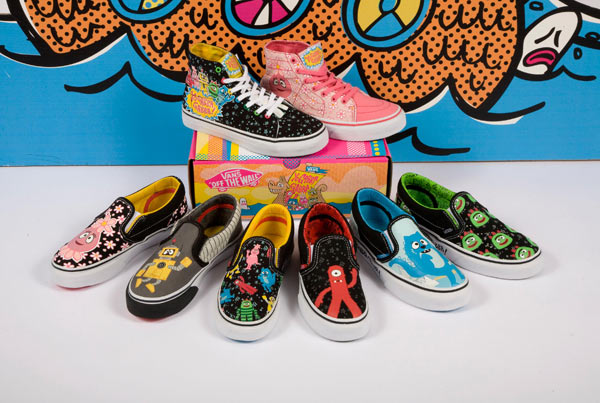 Check out all 5 videos and all the shoes at
www.vans.com/yogabbagabba.