Urban-Muse on David MacDowell
Juxtapoz // Friday, 13 May 2011
1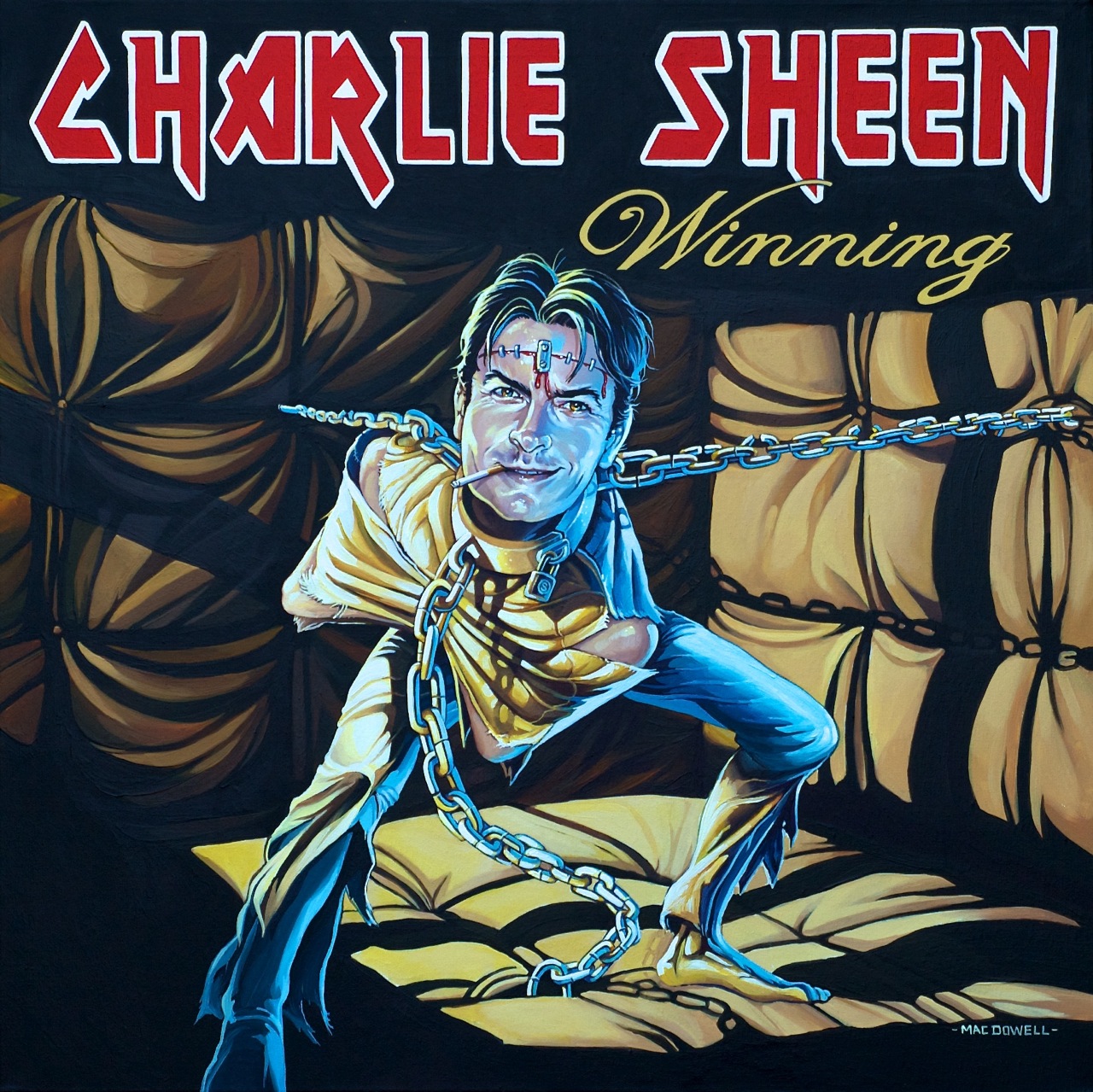 Urban-Muse.com presents an extensive survey and review of resident artist Dave MacDowell's latest opus, Lowbrow Love Letter, at Thinkspace LA following their visit to the southern part of the state that is well worth checking out.

"In his latest series, Dave does what he knows best, sets his sights on pop culture, expertly seeming to always have his brush on the pulse of what's hot, and more importantly, what's funny.

The Big Lebowski has been hot the past few months, and Dave didn't disappoint, his ABIDE painting is one of his most iconic and popular yet. It quite literally looks better than a lot of Hollywood posters today. (Has anyone seen the X-Men Academy posters? Utter trash). We would love seeing more of his work in extensive publication, for movie posters, magazine covers, and possibly some great video game covers.

For this show he focused on typical pop culture staples like The Dude, Charlie Sheen, big eyed girls, nudes, Antwone Dodson (hide your husbands), but also some personal figures he admires in the art world like Chet Zar, Luke Chueh, and the venerable Mark Ryden. He takes his arsenal of skill and humor and integrates it with what he thinks of their work and style, to create a true and beautiful homage. Luke Cheuh attended the opening and loved his piece. Dave took Chueh's bears and transposed them into a demented serial killer straight from Silence of the Lambs, tormenting Winnie the Pooh and his crew to put the lotion on their skin. All one in the style, Golden Book straight out of hell."

Dave MacDowell's run on Los Angeles didn't stop with a simple exhibition opening, Monday night Dave appeared on Late Night with Carson Daly, making some public rounds for working artists everywhere. As with all great TV post-event, check Hulu for that.

For Urban Muse's complete review of Lowbrow Love Letter, click here http://urban-muse.com/blog/Dave-Low-brow-love-letter/)