UR New York at Woodward Gallery's Project Space
Juxtapoz // Tuesday, 01 Mar 2011
1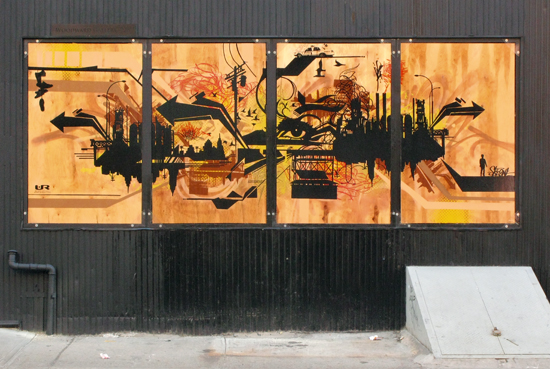 New York-based collective Mike Baca (2ESAE) and Fernando Romero (SKI), also known as UR New York, have work currently on view outdoors at Woodward Gallery's Project Space at 132A Eldridge Street, NYC. "Eye of the Beholder" is their montage of cities across the world in the form of a special presentation for the LES in New York.


2ESAE and SKI spent years painting the streets before forming the collective UR New York based on the philosophy of creation from destruction—transforming the illegal graffiti perception into positive urban art. Collaboratively challenging each other to become better individuals, 2ESAE and SKI work to become more creative talents. Each contribute a long history of graffiti experience, while also different styles, tools, and creative elements to their process, solidifying 2ESAE and SKI in a bond of trust that identifies them from singular urban artists.
"…create an urban industrial feel to our art by combining mediums such as photography, silk-screening, graphic design, and graffiti. Each piece tells the story of our lives, our struggles, and our environments. We want to inspire creativity amongst people specifically the youth so they can pick up where we leave off," they offer as their mission statement.
About UR New York
UR New York have exhibited work in U.S. and international venues including the Museum of Modern Art in NYC, VH1, Sundance Film Festival 2007, Israel, Vienna and Australia. Aside from creating and selling art, they give back to the community with motivational speaking at elementary and high schools in the Bronx, Brooklyn and New Jersey. They offer hope to inspire and support children's artistic dreams. As a collective, they strive to work together creating, showcasing, and educating about the urban art world. Their highly respected unified vision is an exemplary force to be followed.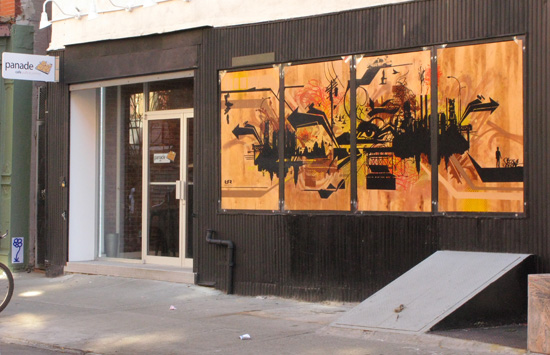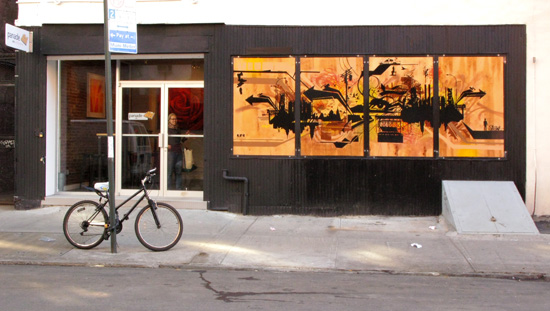 "EYE OF THE BEHOLDER" UR NEW YORK ART INSTALLATION from urnewyork on Vimeo.