Upper Playground New York Opens with David Choe Mural
Juxtapoz // Wednesday, 01 Oct 2008
1
The day has finally arrived: Upper Playground just opened its newest retail space doors in New York's new East Village at 437 East 9th Street. UP has collaborated with many NY icons from the art and fashion worlds, so it makes sense the Big Apple finally welcomed UP to the neighborhood.

Today is the spot's first full day open, after its debut yesterday, and along with all the dope new threads, one of the biggest attractions is definitely the massive permanent art installation shown below from fine artist and NYC resident David Choe (Juxtapoz cover #72.) Can't make it to the East Coast to check it out yourself? Don't worry, we got you covered...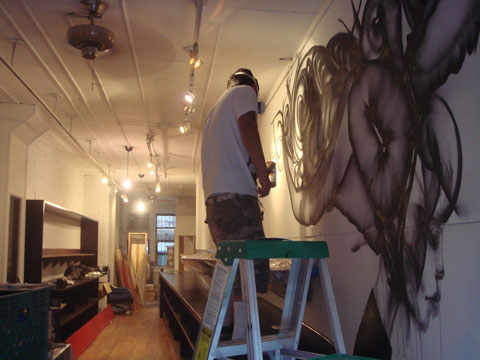 Choe at work before UPNYC's opening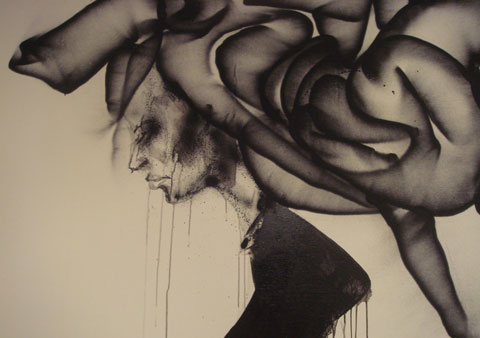 In progress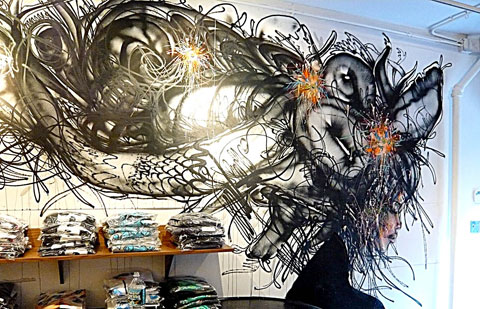 Final permanent art installation by David Choe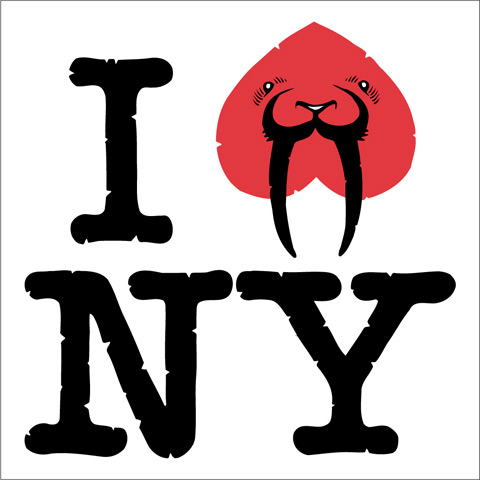 UPNYC design by Jeremy Fish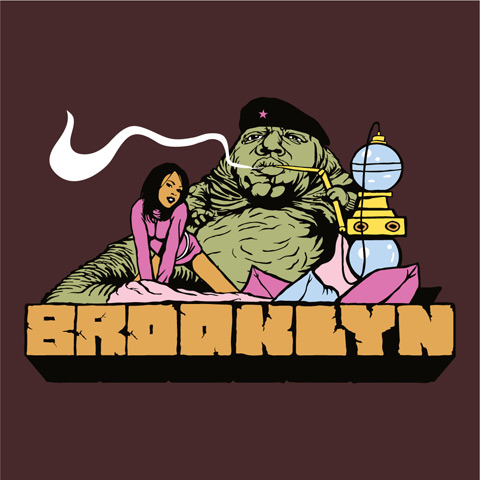 Design by Grotesk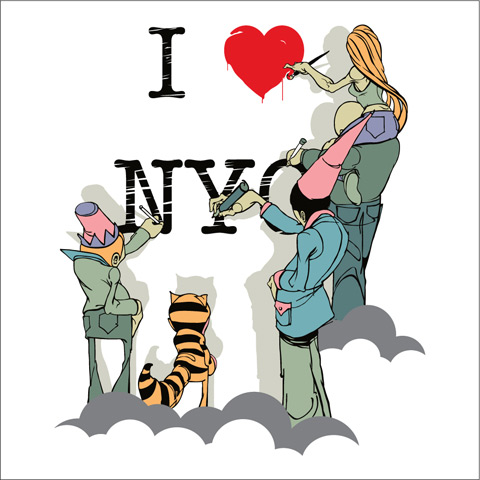 Sam Flores' NYC love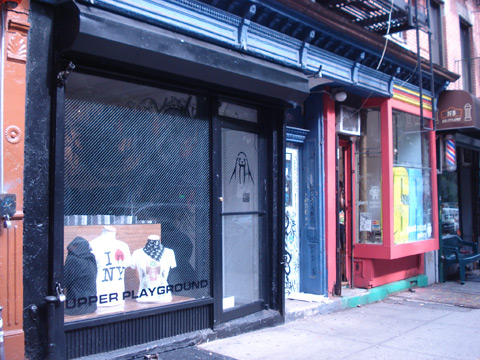 Upper Playground NYC
437 East 9th Street, West Space, New York, NY 10009
(212) 254-2233
Store Hours: 11 AM – 7PM, Mon-Sun.