Upcoming at Thinkspace Gallery
Juxtapoz // Saturday, 27 Feb 2010
1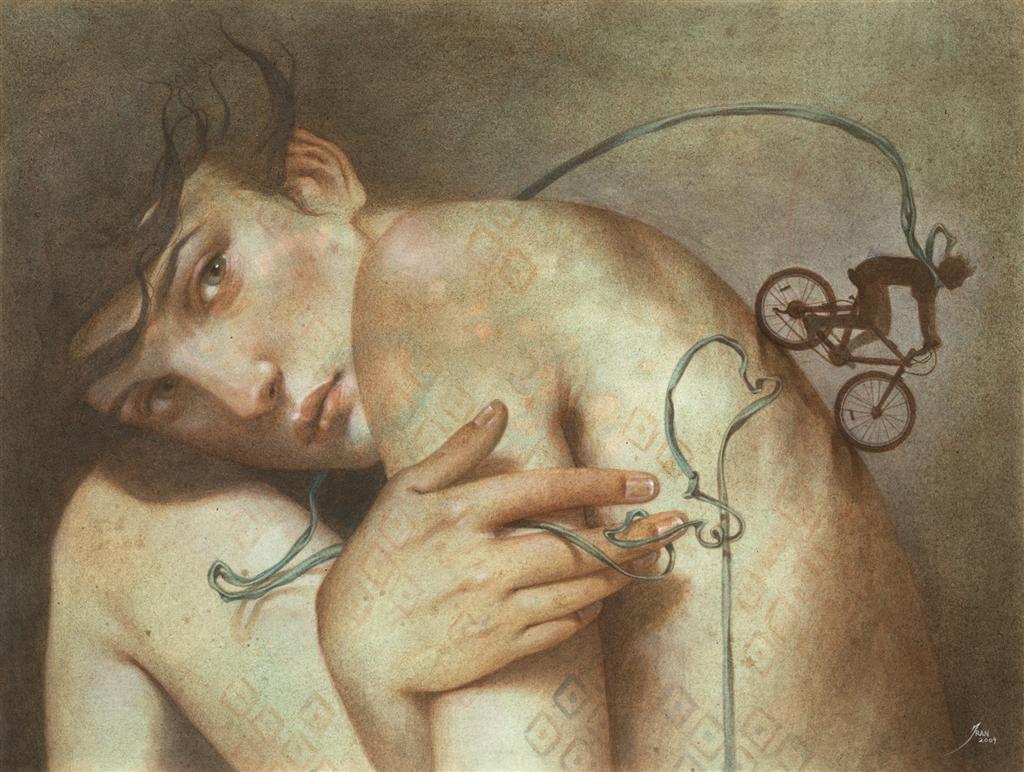 Thinkspace has two incredible shows scheduled to open March 12th: a collaborative show with works by Armsrock and Imminent Disaster and a solo show of works by Tran Nguyen.
'Refuge', a two-person collaborative show, features new works by Armsrock and Imminent Disaster.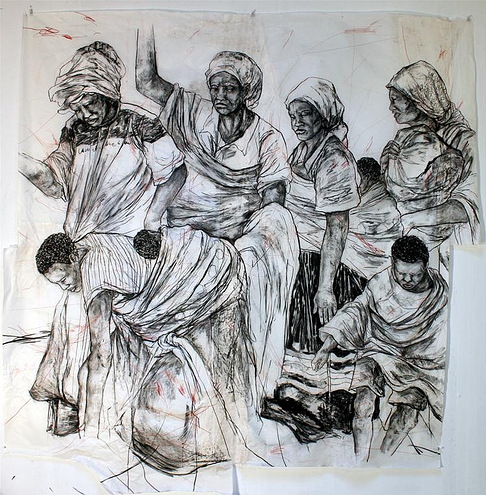 Armsrock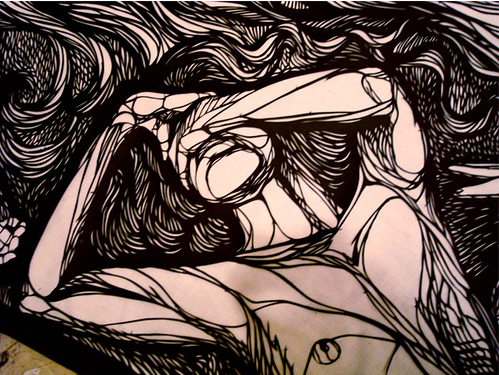 Imminent Disaster
"Refuge is the forced necessity of societies in collapse. It begins with people in motion, moving away from circumstances that are barren or perilous, that are unable to sustain their life or are actively seeking to end it. Refuge carries with it the transience of being in between one home and another; it is a liminal space, its structures are built to be packed away with ease; it momentarily rebuilds community while acknowledging the fragility of its permanence."—Thinkspace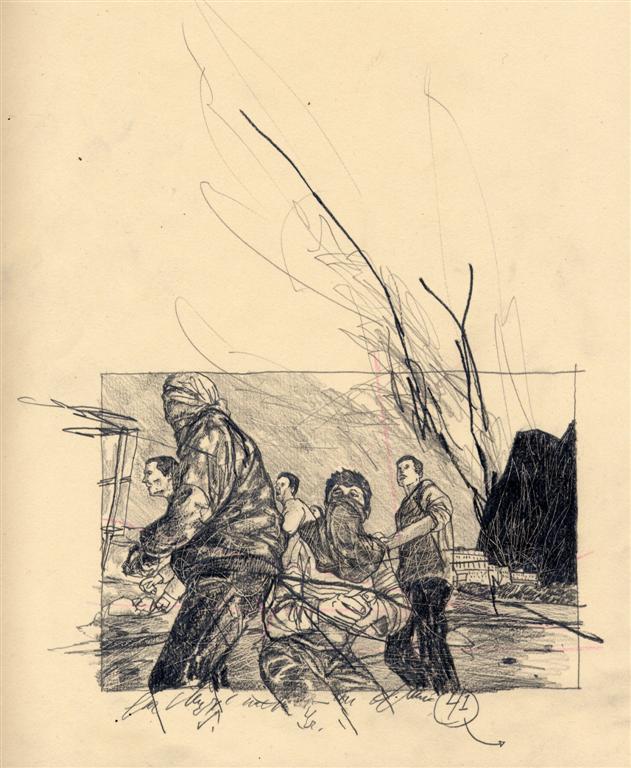 Armsrock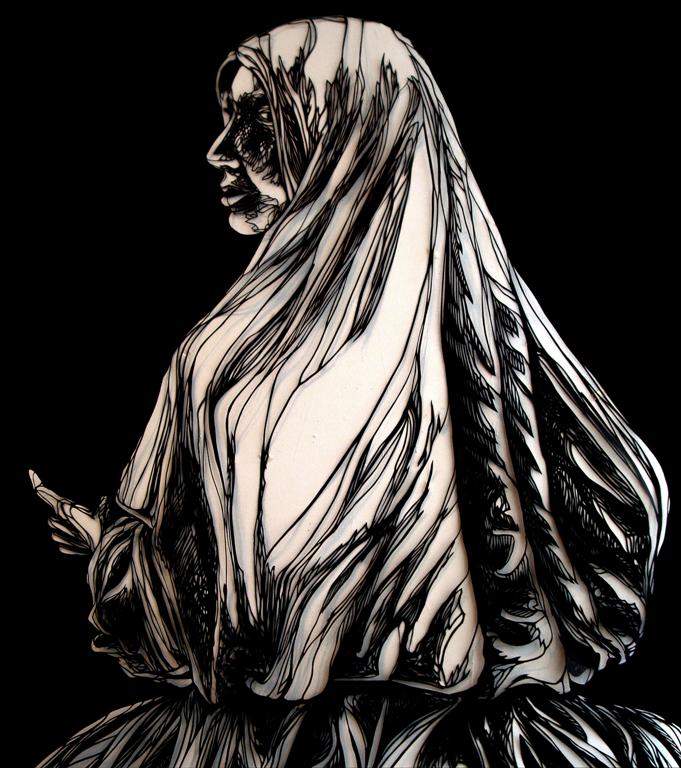 Imminent Disaster
Both Armsrock and Imminent Disaster have in a way positioned themselves as "art-ivists", making definitive and provocative statements with their art. The political theme of this show seems to be an apt platform for both artists to delve into the idea of the refugees and troubled societies from several different angles. We are looking forward to seeing where they take this.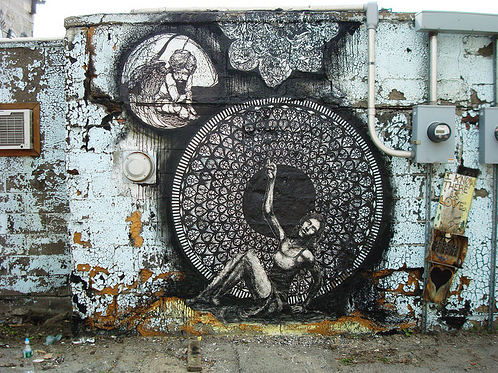 Imminent Disaster
'Nurturing the Uneased Soul', new works by Tran Nguyen, will open in the Project Room on March 12th. Tran, a young illustrator currently working on her B.F.A in Savannah, Georgia, creates beautifully rendered works that are emotionally mesmerizing.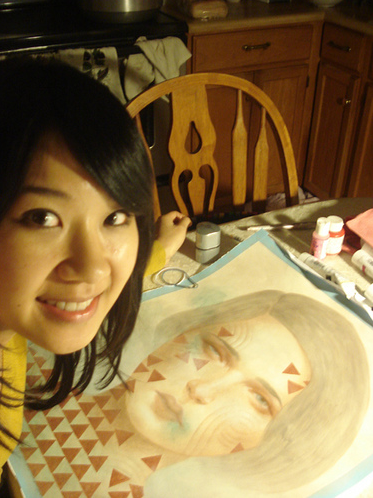 Tran Nguyen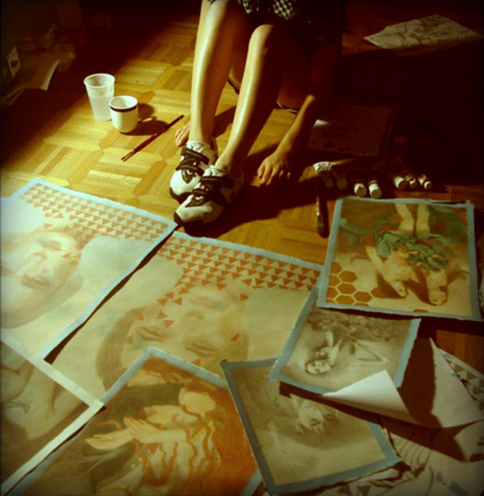 Tran Nguyen's works in progress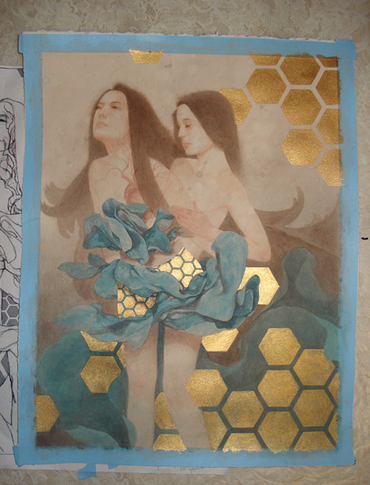 In her own words, "The visual metaphors that are depicted in my paintings capture our emotional turmoil. They embody someone that we can contemplate with, something that reorganizes our cluttered mind. It's somewhere that nurses the unattended thoughts we've tucked away, deep inside our psyche. My imageries serve as a reservoir for the mind to collect itself, replenish itself, and resolve itself from its emotive tension. My hopes are that once the viewer has plunged into my oeuvre, they are able to emerge from the pilgrimage with a new, untarnished mindset. With whatever existent hardship you may be enduring, I deeply hope it can help nurture your exasperated soul."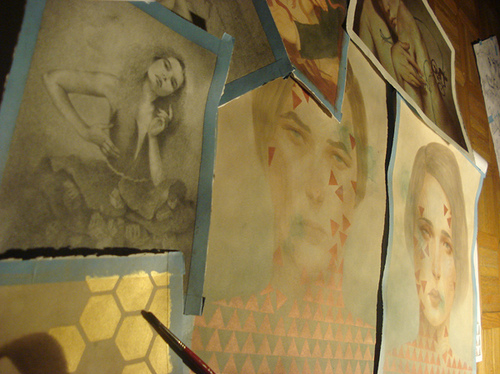 These will be the final shows at Thinkspace Gallery in Silver Lake before they move to their new Culver City location.