Uncovering the Bluff Buff: Interview with The Toaster
Juxtapoz // Friday, 06 Aug 2010
1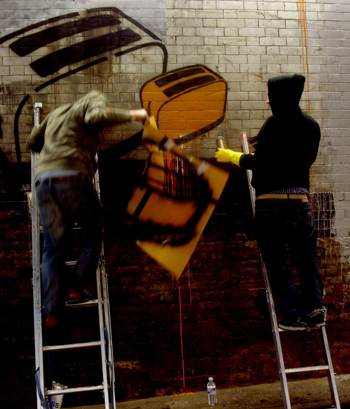 The Toaster is a set of three British jokers who have been questioning authorities' poor attempt to cover up graffiti while spreading classic toaster imagery – yes, as in the appliance that heats your sliced bread - all across the globe throughout the past 11 years. But why toasters?
Helen Soteriou: Who is behind the toaster crew and what do you stand for?
The Toaster: There are 3 of us and only 3 that hail from the Black Country, England. We are based in London but work all over the world.
Why the toaster?
It's an image. It was conceived by 3 people with beer and cider in a kitchen at a house party in Wolverhampton back on New Years Eve in 1998.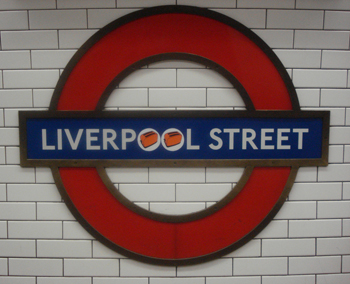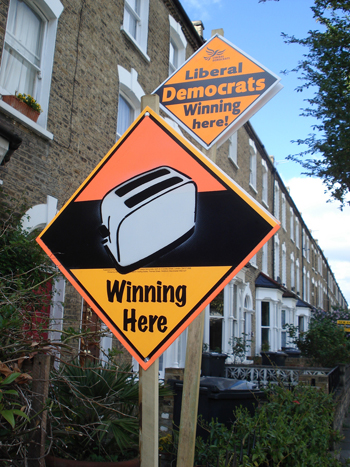 Do you have a message and if so what is it?
Everywhere.
How many toaster images do you think you have put up so far?
Well, we have been placing this image in some way or form everyday for now reaching 11 years, do the math?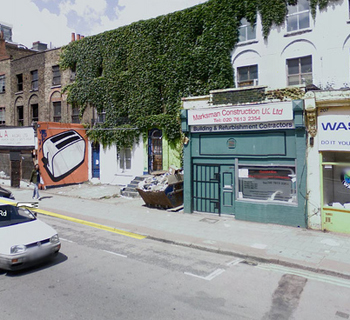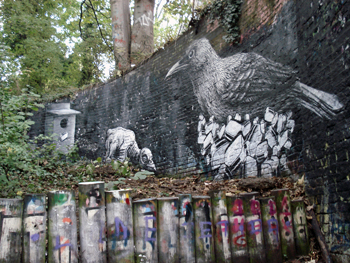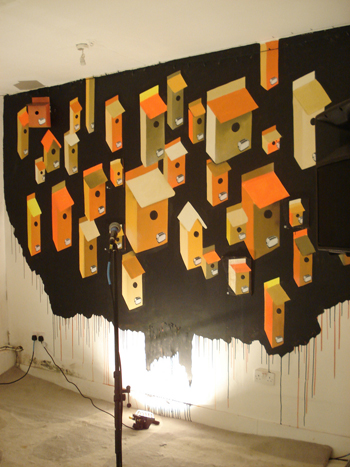 Are the majority of your toasters up in London or can we see toasters all over the world?
London is home but... New York is great but ... North, East, South, West, all 4 corners of the world. Buenos Aires for the steak but if you are talking art, the East wins, Berlin's rooftops illuminate and reclaim a fascinating, changing city.
Would you ever diversify and put up images of other objects, like kettles?
No.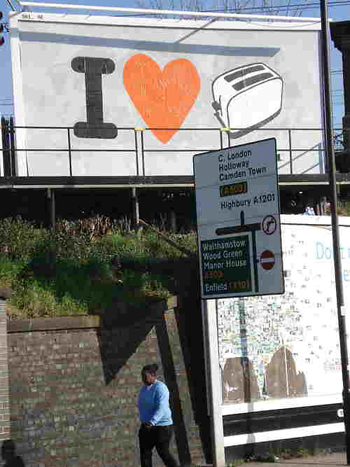 Is there any one toaster image that you are most proud of, and if so, why?
Not really, some of the bigger productions are more memorable i.e. Valentines Day Finsbury Park Bus station 2009. This just seemed to get loads of coverage. And New North Road.
Who or what inspires the toasters?
Fame for the image, essentially. Also, the need to make art which we are proud of and that we can share with the public. The adrenaline rush of doing it in broad daylight is a lovely bonus. Some Inspirations are Henry Chalfont, Vandal178, Dicy, Taz Roc, John316, Jason Jesse, Martin Scorcese, Influenza, Honet, and SOL Crew.
What does the future hold for The Toaster crew?
We want to raise more questions than answers.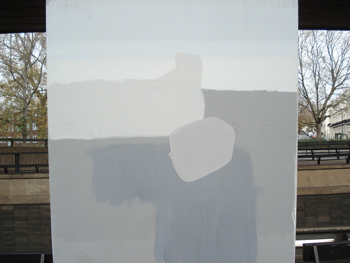 Is there anything else you would like to say?
We want the Toaster to keep on gathering fame along with versatility in how we produce it. It might appear on a wall, on a sticker, on a canvas or on a flag. It can go beyond 'street art' because as I mentioned earlier 'street art' did not exist when we conceived the project. The project is not just about 'street art'. We want to keep reinventing the image and show it's durability within the over-saturated, logo heavy public spaces. There is also a need to portray the Toaster in its purest form and let it shout out that simplicity rules.
We are also painting a series called 'Bluff Buff'. It's our response to the authorities' poor attempt to cover up graffiti. We enjoy highlighting the fact street cleaners always use the wrong coloured paint and at the same time we are able to get the silhouette of our image up in the subtlest of ways. Also by keeping it relatively inconspicuous it increases the chances our 'Bluff Buff' will not get buffed itself. It must be stated that no tags are harmed by us in this process.
The Toaster lives around the world and online at  www.thetoaster.co.uk