In L.A.: Travis Louie and Christopher Conn Askew at Merry Karnowsky Gallery
Juxtapoz // Tuesday, 15 Nov 2011
1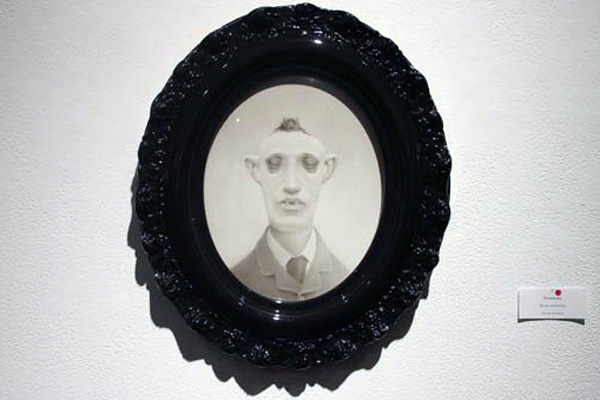 Travis Louie's Curious Pets and Christopher Conn Askew's 96 Tears both opened this past weekend at Merry Karnowsky Gallery in Los Angeles. We had a few previews late last week, but we attended the opening this past Saturday night.
"Travis Louie: A consummate storyteller drawing on vintage photos from the 1800's, Travis has ventured away from his standard fare of monster-morphed people to show you a side of equally odd humans with an affinity for Curious Pets. The underlying stories that are woven in the mind of the artist are far more expansive than the first impression of the pieces themselves and leave one to wonder who these characters are and how they got to this point in their specific journey.
The piece titled Oscar & the Truth Toad makes one inquire as to why and how this toad made Oscar finally tell the truth. As if to fully satiate the curiosity of collectors, Louie's intricately woven stories about the characters will be displayed in the exhibition alongside the accompanying paintings.


Christopher Conn Askew: A reference to the song of the same title by ? and The Mysterians, the artist expresses that he finds a solace & familiarity in the lyrics that have two lovers often at opposite ends of the emotional spectrum never meeting in the middle. Beyond the more obvious interpretation of tears as sadness lies the symbol as a cleansing potion, an internal meditation and washing of the soul. Askew's work is both ambiguous at moments while still rich with symbolic meaning.
In his current body of work, Chris has found a fluidity and mystical side that has evolved in his painting. There now live flower like creatures and organically masked women with serene expression reflective of the artist's meditative side. Still true to his own classic symbols, the work is filled with militaristic reference that represent the battle going on inside the mind of the artist which is often times a reflection of the world around him. Propagandist colors speak of controlling regimes and the world of tattooing that the artist himself has emerged from.  Words in Latin, Greek, Russian, English, enhance the visual mystique and hidden emotional context of the imagery; paintings rich with symbolism and characters walking a thin line between sublimation and aggression."


Following are a few photos from the opening reception.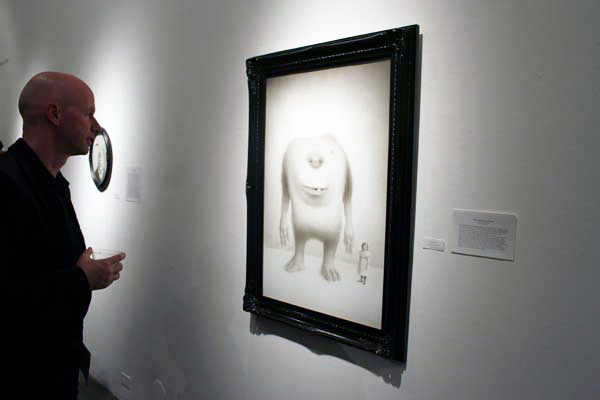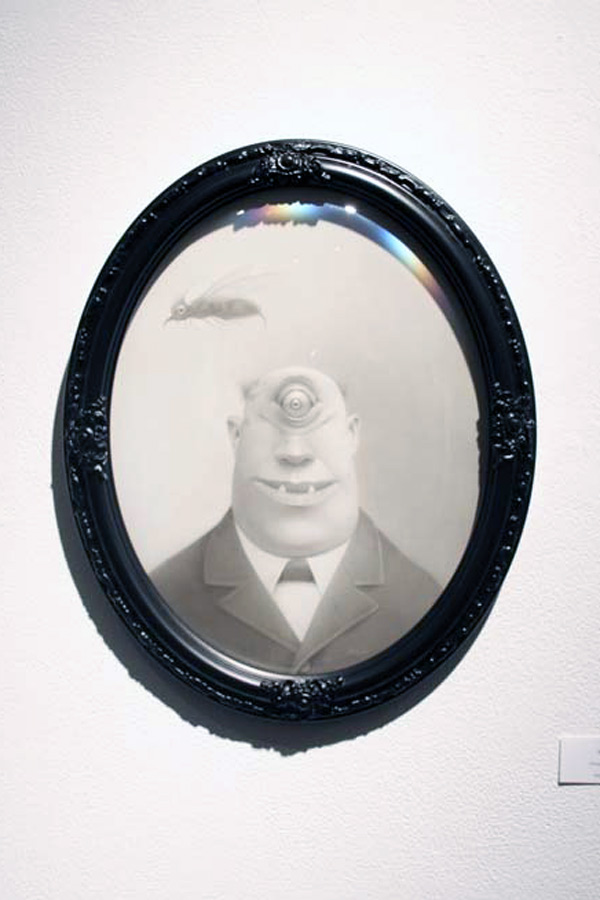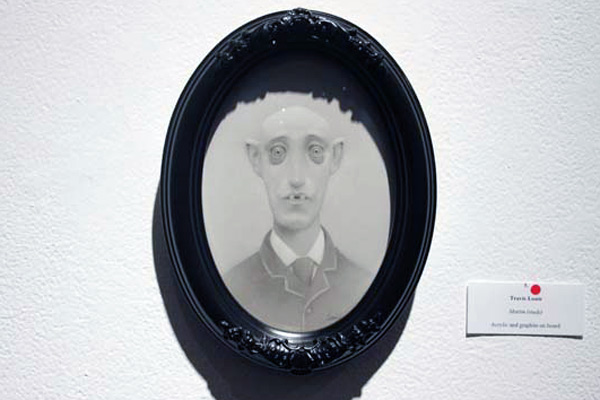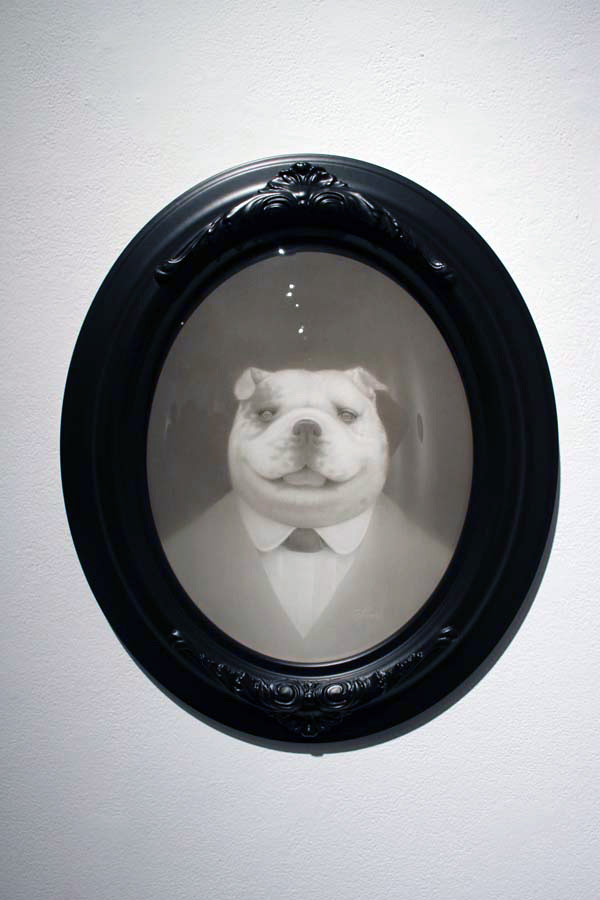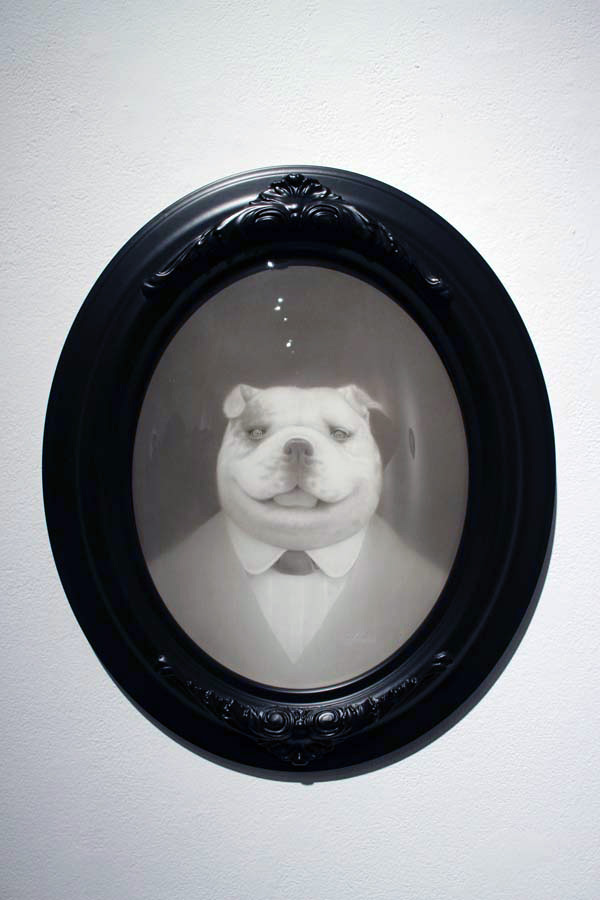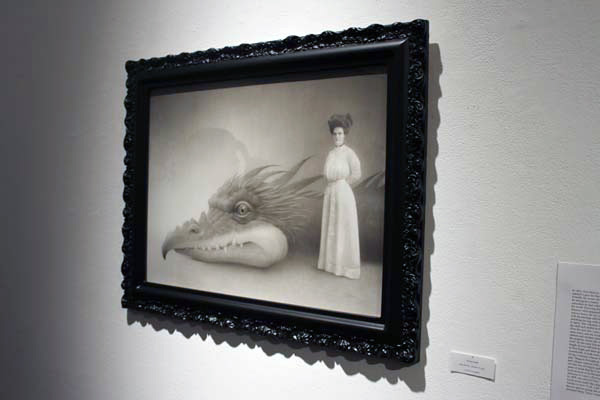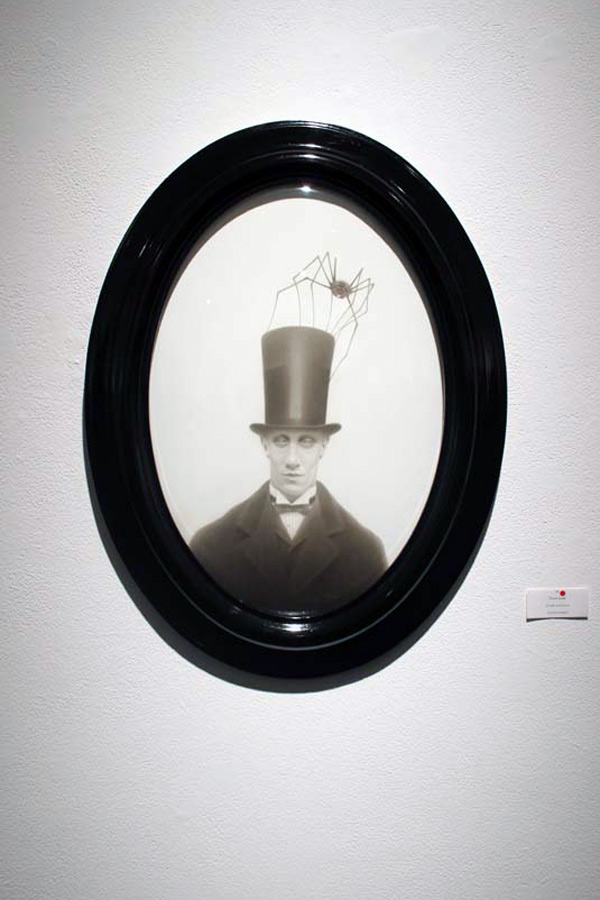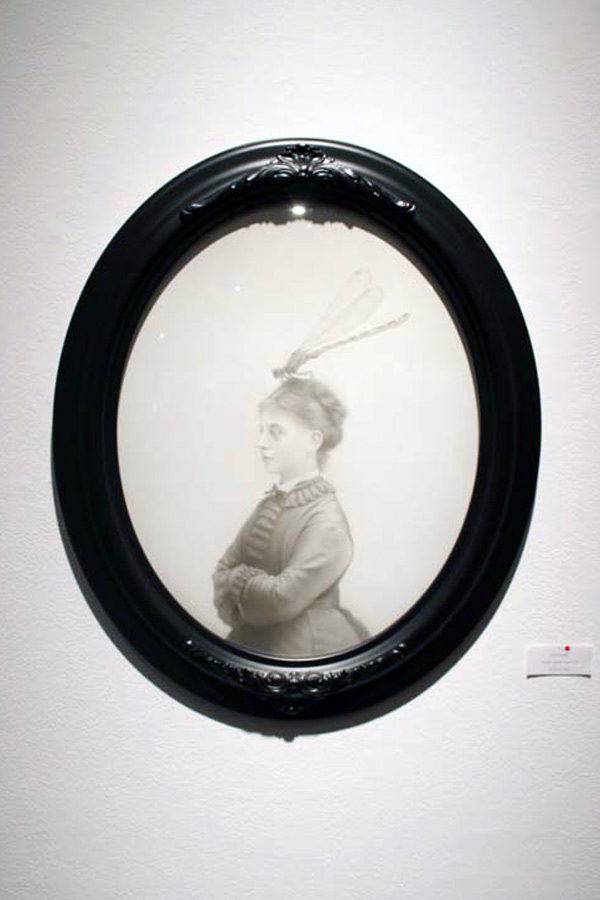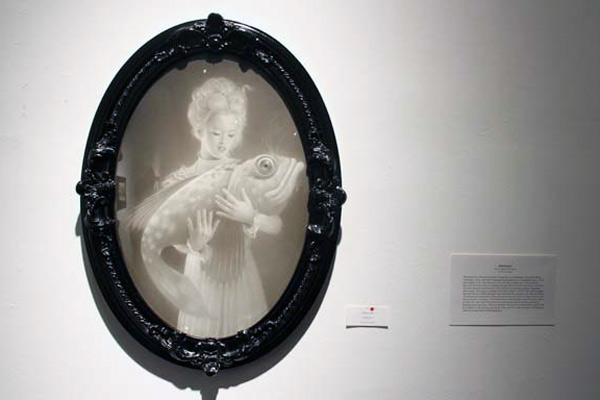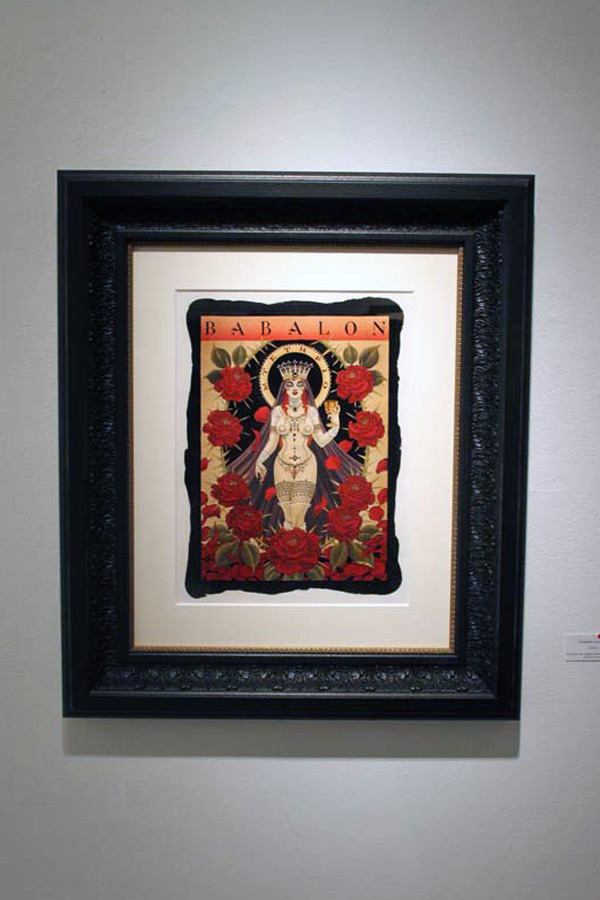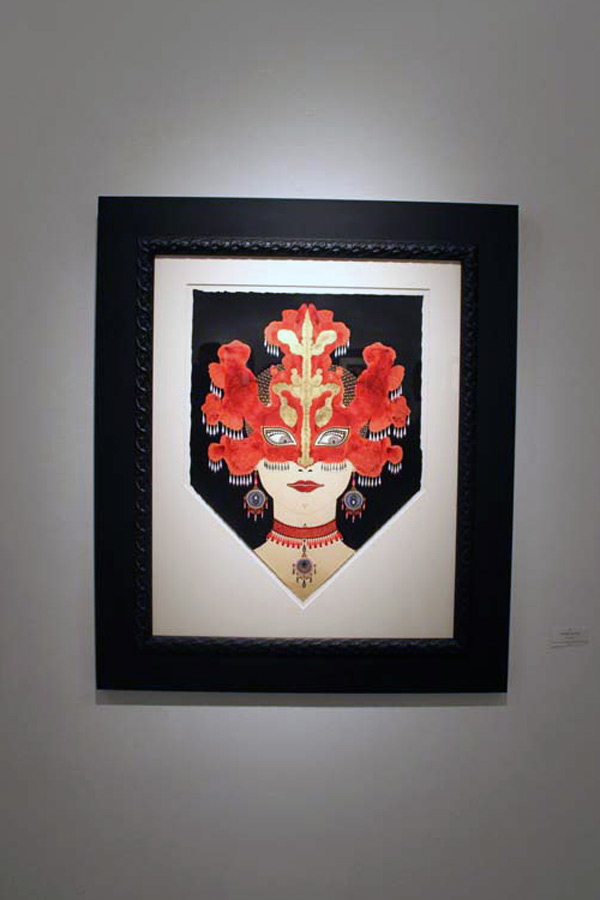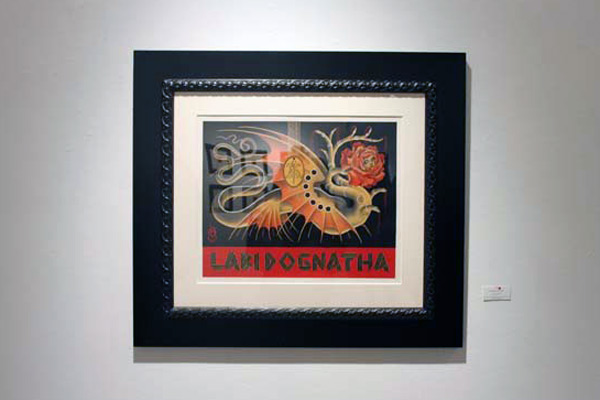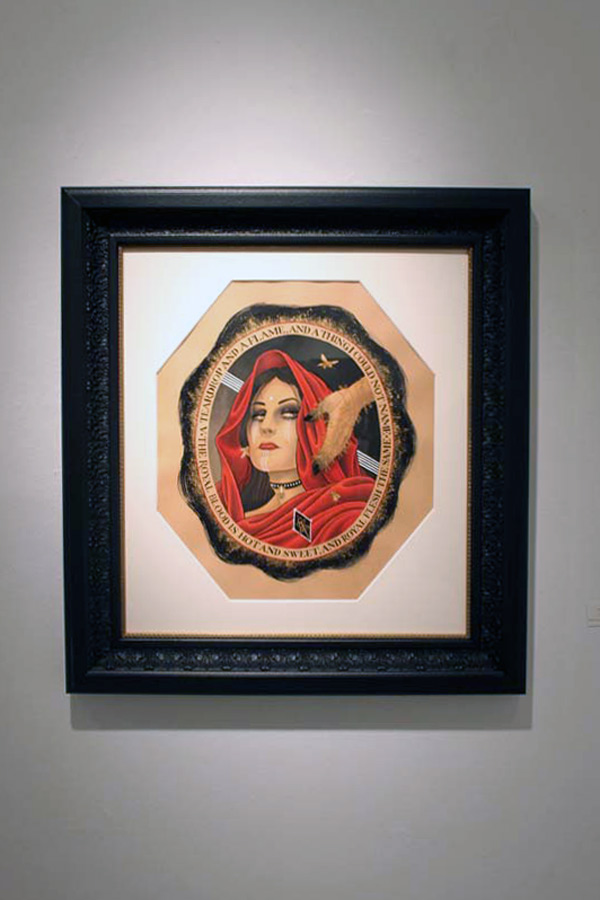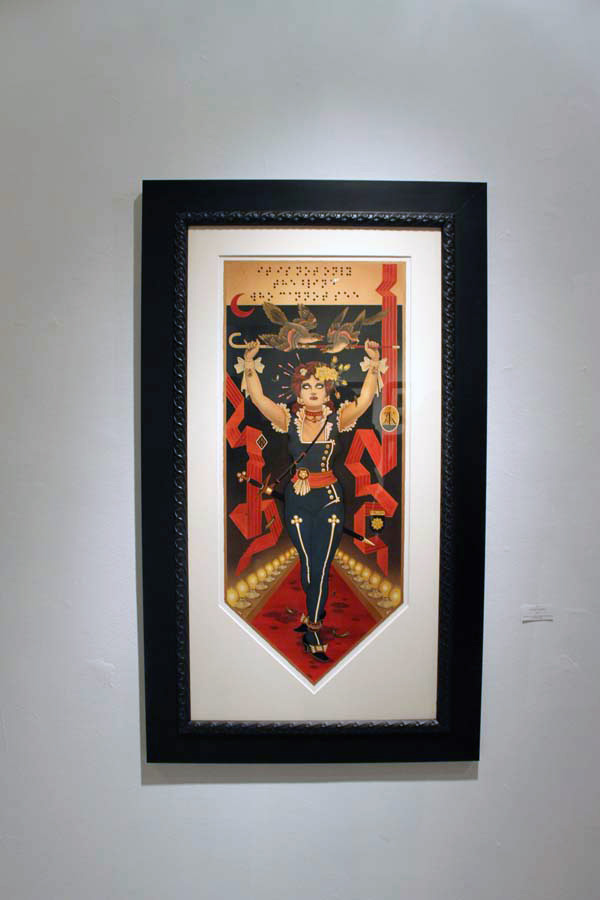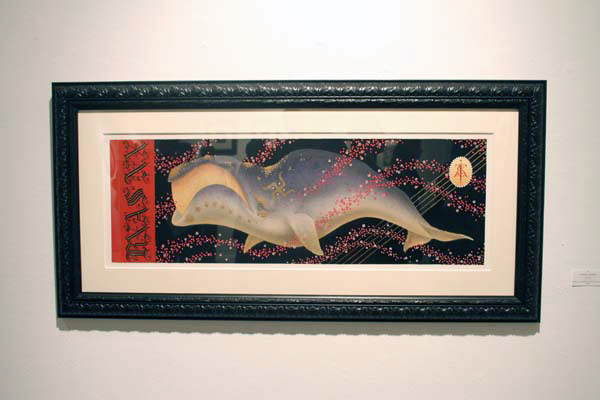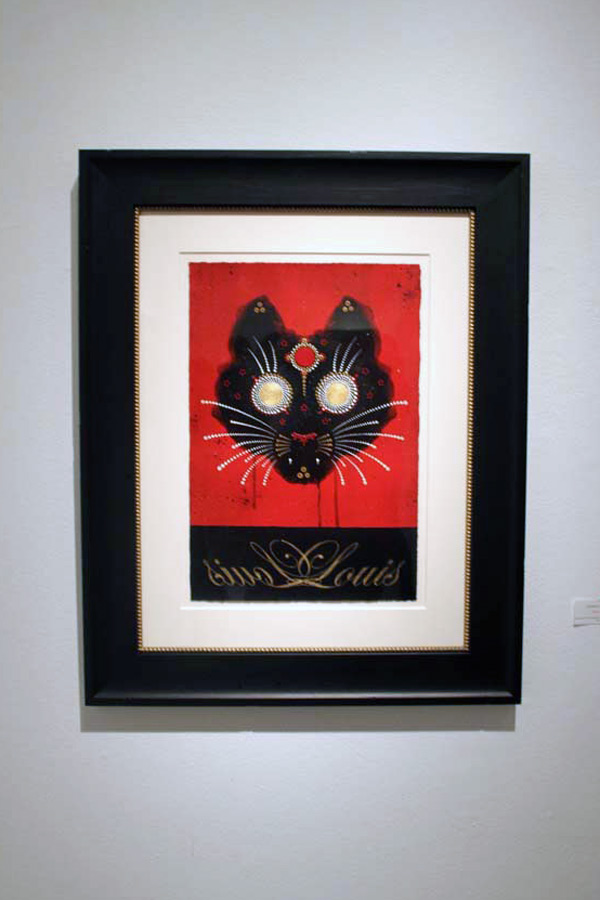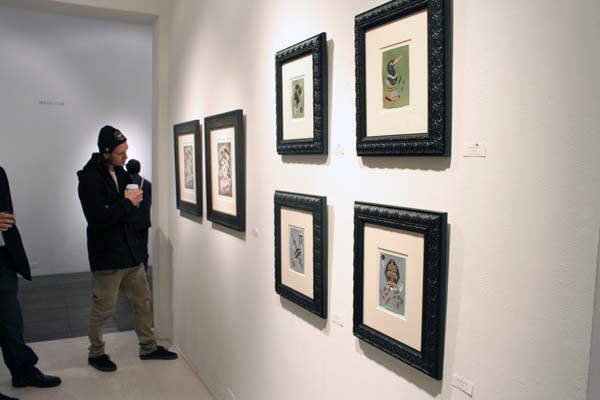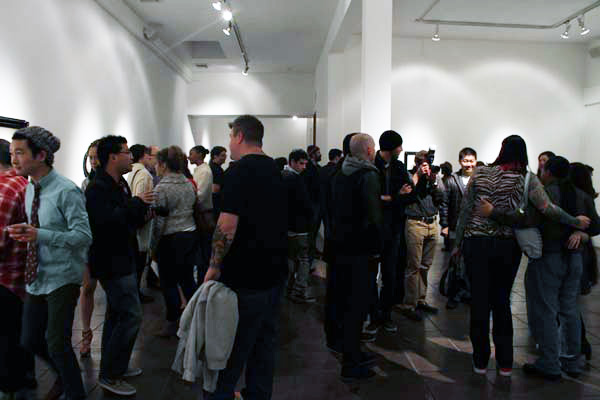 Travis Louie: Curious Pets
Christopher Conn Askew: 96 Tears
Merry Karnowsky Gallery
Through December 10, 2011