Photos: David Hochbaum's "Tracking Invisible Cities"
Juxtapoz // Tuesday, 22 Apr 2008
1
Friday, April 18th saw the opening of Manhattan-based artist David Hochbaum's solo exhibition, Tracking Invisible Cities, at Strychnin Gallery's London outpost. The show includes a number of David's signature photo constructions: mixed media collages built from "a mélange of wood, metal, and paper, with photographic and printed matter" …painted with oil, acrylics, varnishes, pencils and inks with custom-made frames.
Many of these collages feature models captured in fantastic moments of expressing expectation or discovery. One bewigged model bites a finger in anticipation while in another painting, a nude astride a sea serpent clutches earnestly to a tall ship held closely to her breasts (is she a giant or is the ship a miniature?)
Equally prominent in Tracking Invisible Cities, is an installation of approximately 500 birds hanging from the ceiling of the gallery's basement. The birds, dyed black and of a various sizes (from teeny to life-size,) cast evocative shadows as they appear to be frozen in flight and create an extraordinary effect. Descending the stairs into the installation feels as if you're actually entering into one of David's constructions, as if you the viewer have become one of his models.

For more information about the David Hochbaum's Tracking Invisible Cities, visit davidhochbaum.com.
Text and photos by Chris Osburn.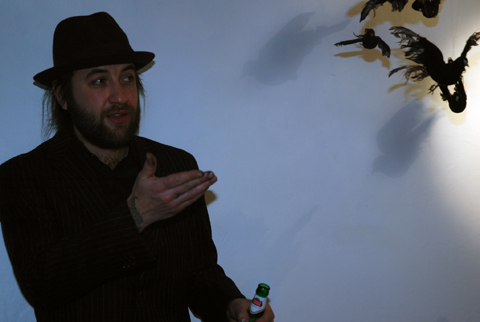 David Hochbaum at the opening of his Tracking Invisible Cities exhibition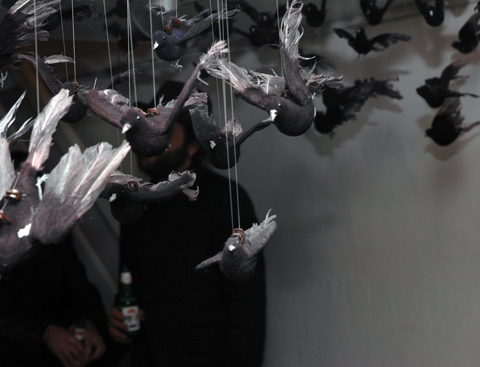 An installation of approximately 500 dyed black birds of various sizes hanging from the ceiling of the gallery's basement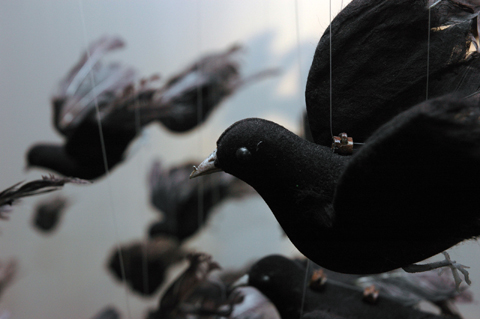 More birds, frozen in flight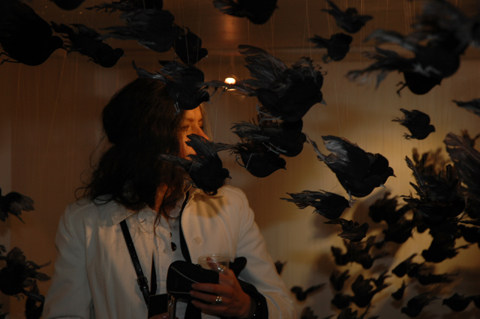 The effect of David's birds exhibition creates the effect of actually entering into one of his paintings.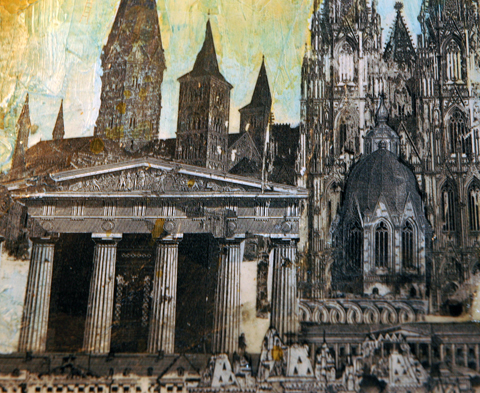 Architect's Burnt Down House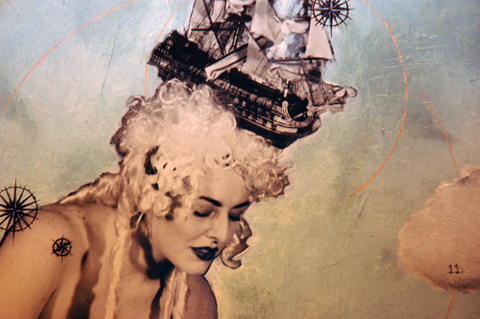 Storm Cloud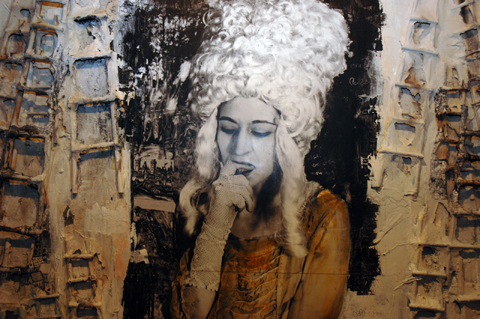 Procrastination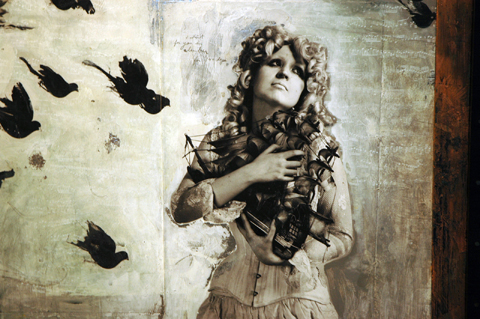 Loveletter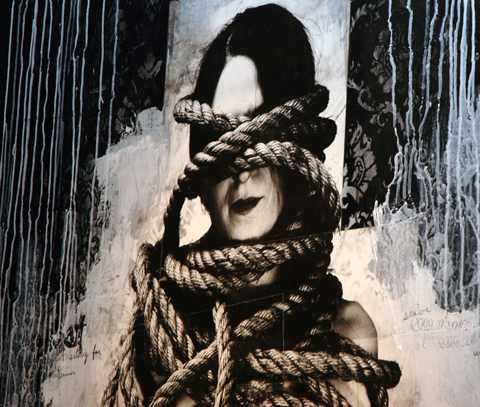 HARUSPEX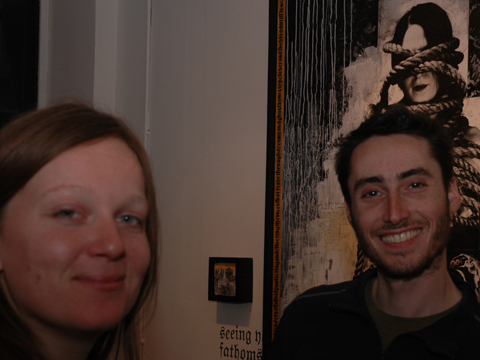 Friends of the artist